SAVE 58% OFF MSRP
NEVER PAY LIST!
Click on images to enlarge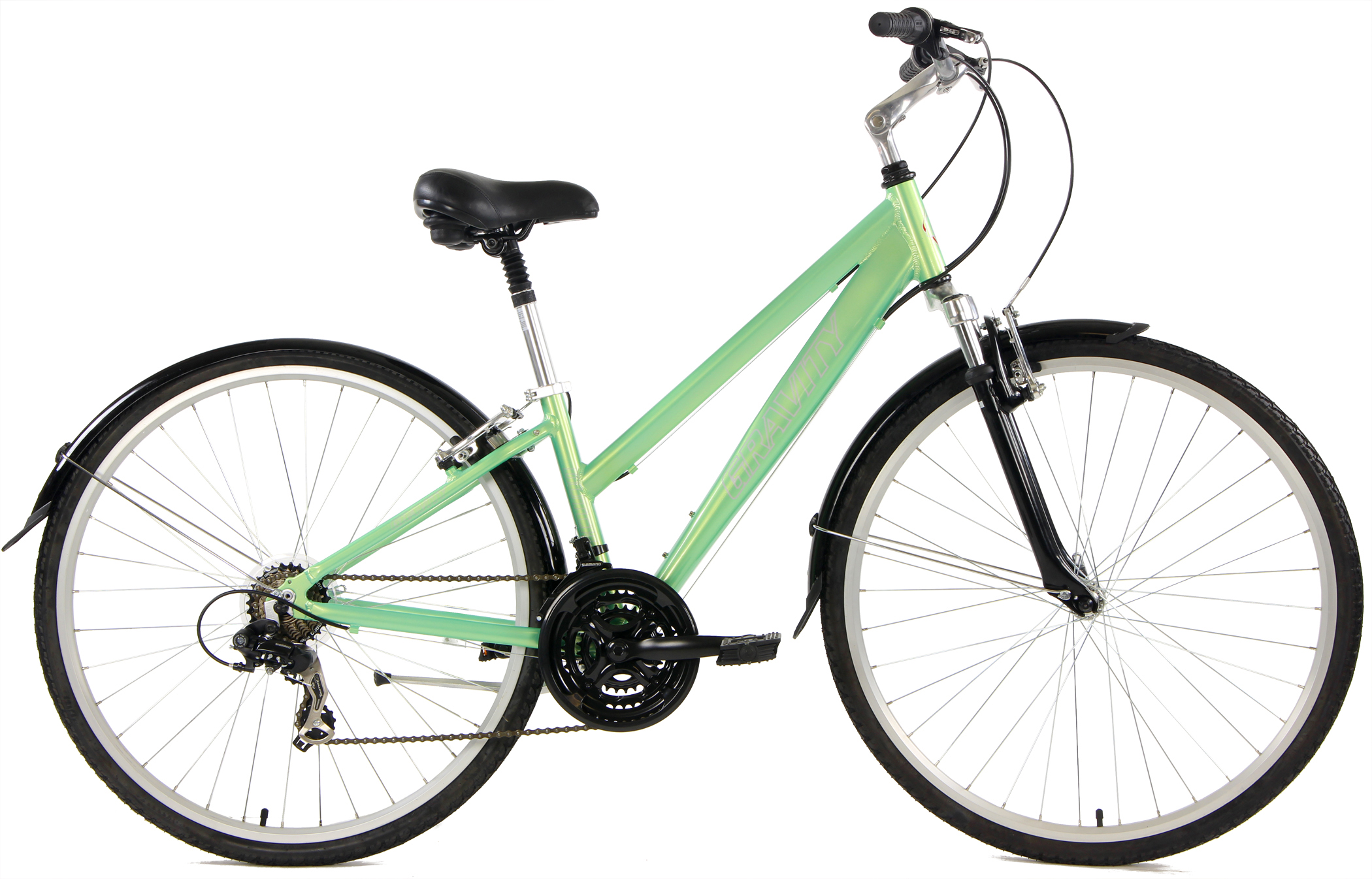 Click on images to enlarge
Introducing the Gravity Dutch

The comfort of a front shock, a shock seatpost, super comfort seat, and an adjustable stem to dial your riding position in so it's 'just right'. Now, add 700c wheels for a better ride and you have the best of all worlds. A bike like this will be well over $650.00 in most bike shops you visit.

Hi-tech Features:
Lightweight Aluminum Frame will not rust.
No-Rust composite fenders keeps most cross town splashes off.
Index Shifting is smooth and efficient

Enhanced Safety Features:
Powerful Front and Rear V-brakes stop authoritatively

Comfort Features:
Front suspension fork smooths the road ahead.
Rear suspension seatpost dampens the bumps below.
Wide Comfort saddle cushions nicely.
Adjustable height stem for versatile and easy custom fitting.

Bonus Features:
Front & Rear Thermoplast Fenders ($39.95 value)
Alloy Kickstand ($9.95 value)

Sizing Guide:
Make sure your inseam measured wearing shoes from the ground up is at least 1 inch more than the TT clearance listed below.
14" Ladie's has 24" TT clearance, fits most riders from 4'11" to 5'7"
16" Ladie's has 26" TT clearance, fits most riders from 5'6" and up

This is a lot of bike in comfort and performance at a great price. Another great value.
Only from BikeShopWarehouse.com
Sorry this product is out of stock.