LONGBOARD FT3 INTERNAL 3sp
EZ-STEP FAT TIRE CRUISER
Internal Three Speed Point n'Go • Lightweight No-Rust Aluminum Frame • FAT Tires
Sorry, this product is Out of Stock.
SAVE BIG
NEVER PAY LIST!
Click on images to enlarge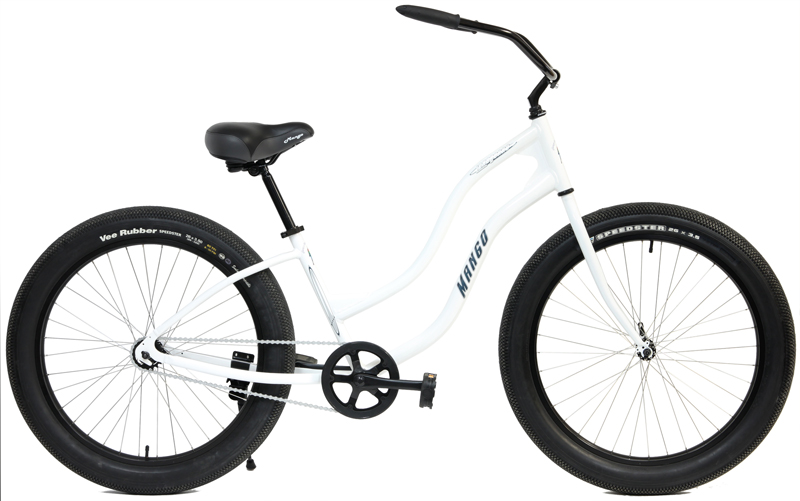 Click on images to enlarge
Fun, Fun, Fun
Yep that's the three 'F's' of cruiser bikes. Now add another 'F'... FAT!

The LowTide Design frame means that when you stop you can put your feet down without having to hop off the saddle. No more tippy-toe-wobble and a spring cushioned saddle... Now that is comfort!

The Shimano Nexus Internal 3 Speed setup means almost zero maintenance & easy gear changes.

Rear Coaster Brake... Just pedal backwards to stop/slow.

SuperSized FAT Tires will float over practically everything!

A simple 'point & go' (get on, point, & go) with the quality of the most expensive bikes on the market. The simplicity of a cruiser but can't be beat, and now you can have the best on the market. Priced the same as the 'bad guys' (everyone except us) are selling their heavy steel cruisers for. Oh yeah, I almost forgot... there is even a rear mount kickstand included. These things usually go for about 20 bucks!

General Sizing Giude
Ladies Step-Thru fits most riders from 5'5" to 5'10"
Mens Step-Over fits most riders from 5'7" to 6'2"
(Don't overthink it... it's a cruiser!)
More fun from BikeShopWarehouse.com
Sorry this product is out of stock.