SOLD OUT
MORE COMING SOON!
Click on images to enlarge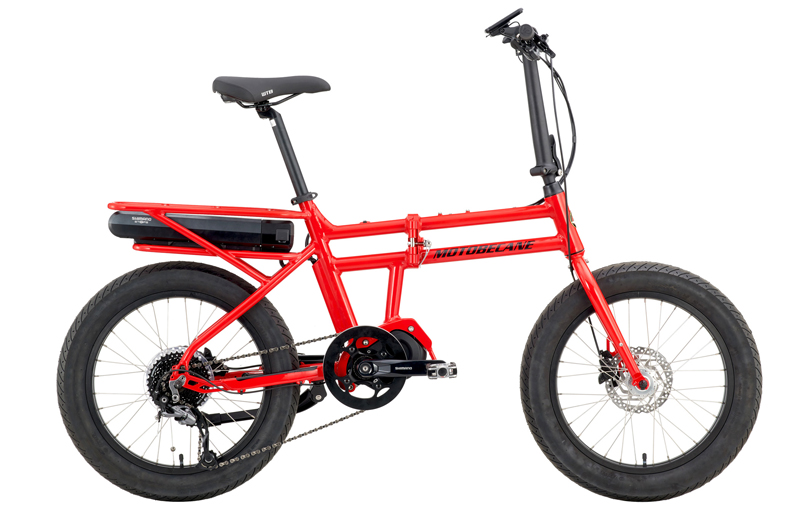 Click on images to enlarge
Introducing the all new Motobecane EF3 Folding eBike . Imagine the pavement, neighborhoods & bike paths you will dominate with these super comfy, 20x3.0in tires.

The super large air volume 20x3.0 tires will shrug off & cushion you from some of the roughest urban and city surfaces. The EF3 Folding eBike has it all... Comfort & Control. No corners are cut, the EF3 Folding eBike's Shimano E5000/E6100 Electric MidDrive has top-rated specs.

Powered by a Shimano STePS E5000 mid motor, the Elite EF3 packs plenty of power to the pedals, plus a lightweight aluminum frame with Shimano Hydraulic Disc Brakes for a go anywhere, do anything ride.

• 6061 Hydroformed Aluminum FOLDING Frame
• Shimano M4000 9sp Derailleur
• Shimano STePS E5000 Mid Motor
• Shimano Hydraulic Disc Brakes

Where can you find a deal like this?
Only at BikeShopWarehouse.com

General Sizing Guide
LoStep Design fits most from 4'11" to 6'1"
(Adjustable saddle height and stem angle to fit a wide range of riders) Sizing is a personal preference, the final choice is up to you.

Due to the size of these boxes, shipping costs are much higher. While we still do not charge for shipping, any returned eBikes will have $100.00 return fee deducted from your refund.

Due to shipping regulations, we can not ship to Alaska or Hawaii.
Sorry this product is out of stock.