W27HT COMP WOMEN'S ALUMINUM SHIMANO ATB w/ DISC BRAKES
27.5/650B Womens Specific • WTB Womens Saddle • Hydraulic Disc Brakes • Limited Edition Custom Colors
Sorry, this product is Out of Stock.
SAVE 61% OFF MSRP
NEVER PAY LIST!
Click on images to enlarge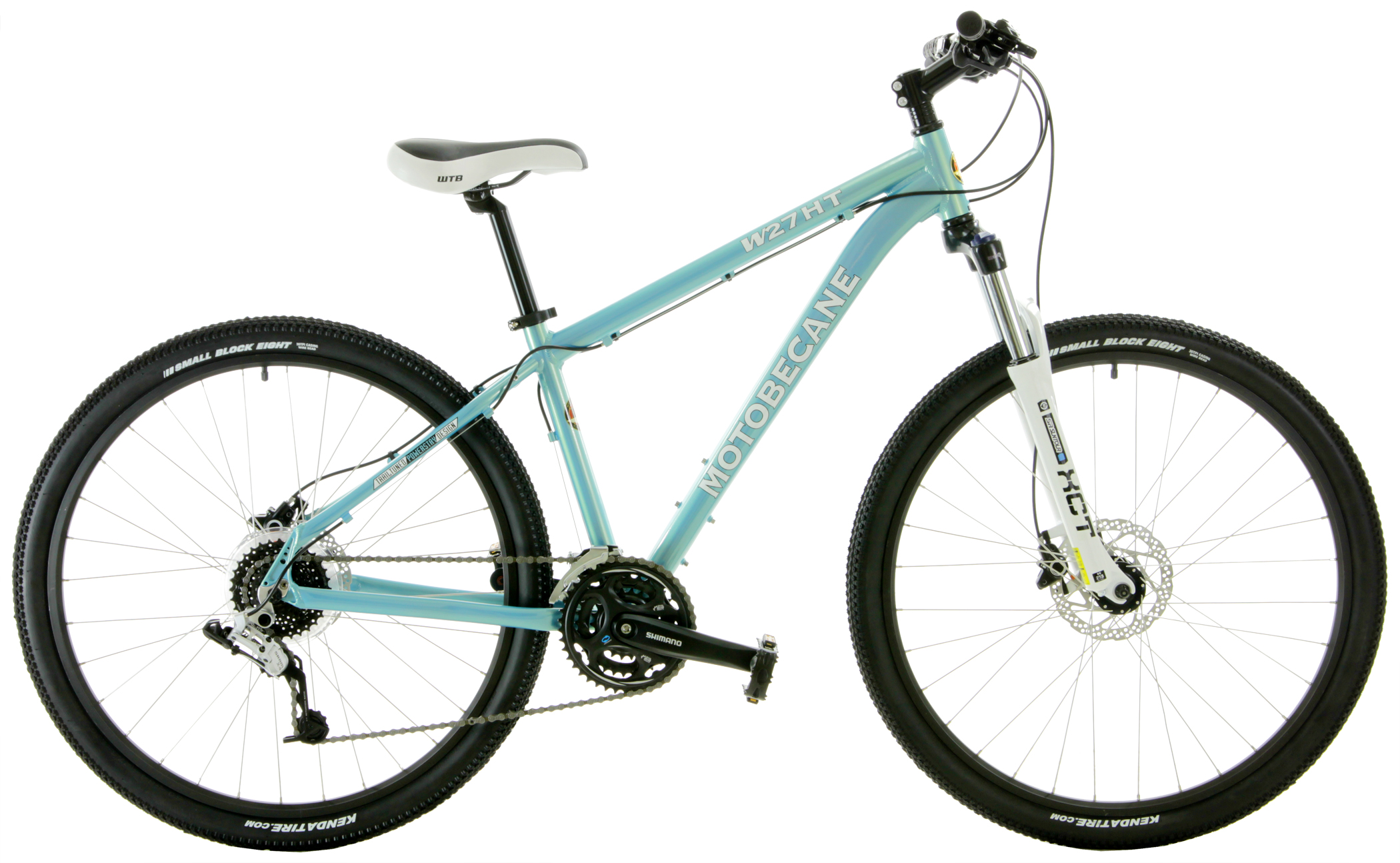 Click on images to enlarge
The Motobecane W27HT Comp is here. This ultra popular, women's specific mountain bike is one of our most popular models and they sell quickly.

The W27HT Comp offers high end performance without breaking the bank. The awesome parts spec list includes a long travel Suntour Fork with Advanced LockOut and Adjustable Pre-Load for max efficiency, competitive high quality 24sp Shimano / SRAM Drivetrain Shimano Hydraulic Disc brakes for sure-stops, plus a WTB women specific saddle for comfort. (The WTB Speed She saddle is well reviewed and loved by many women cyclists)

This frame is best-in-class and one of the best we have seen on most mountain bikes selling for less than $1000. Features Custom Aluminum Trail-Tuned PowerStays, gussetted downtube, sculpted rear dropouts with a replaceable rear derailleur hanger, H2O bosses, & disc brake mounts.

This is the bike you want!
Only From BikeShopWarehouse.com

Due to a negotiated reduction in shipping costs, this new model can be offered at a lower price.
This does not apply to the previously purchased models.

General Sizing Guide
13in usually fits riders from 5'0" to 5'5"
16in usually fits riders from 5'5" to 5'9"
18in usually fits riders from 5'10 to 6'0"
(This is a general guide. Sizing is a personal preference & the final choice is up to you. Between sizes? Choose larger for longer legs or higher handlebars. Choose smaller for more aggressive riding or short arms/legs.)
Sorry this product is out of stock.