YEAREND SALE
Click on images to enlarge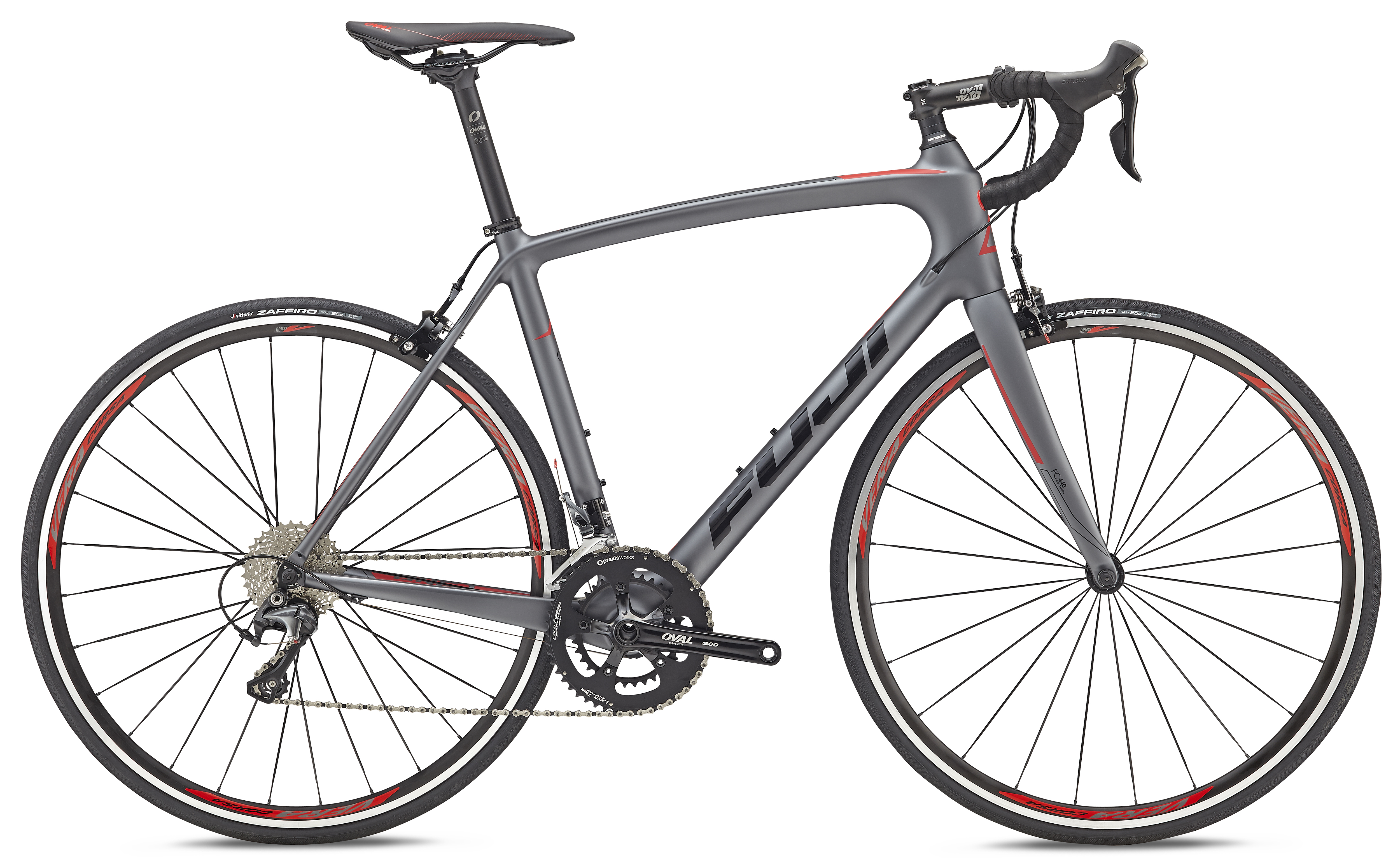 Click on images to enlarge
Who hasn't wished they could ride in a Gran Fondo race? Well, here's the next best thing. You can ride a Fuji Gran Fondo Classico 1.1.

Gran Fondos are often long, arduous rides where rider camaraderie and comfort are pivotal to enjoyment. The Fuji Gran Fondo Classico holds to the heritage. It uses longer head tube than a traditional race bike to create a slightly more upright rider position in order to reduce upper body fatigue on longer rides.

The Grand Fondo Classico 1.1 features a Shimano Ultegra 11-speed drivetrain, compact Oval Concepts crankset & Vera Corsa DPM 27 wheels equipped with Vittoria Zaffiro tires. All this sets you up for the ride of your dreams. The Classico 1.1 stays true to the rim brake heritage and keep a little weight down in the process over a slightly heavier disc brake.

Take a look at these features
• VRTech(Vibration Reduction Technology) is a Polyurethane treated natural fiber strategically placed within the Gran Fondo's high-modulus carbon layup that dissipates high-frequency vibrations.
• Endurance Geometry
A taller head tube puts the rider in a more upright position, easing lower back fatigue during long days in the saddle. The bike also features longer chainstays and a longer wheelbase for increased compliance & stability.

Where can you find a deal like this?
Only at BikeShopWarehouse.com

NOTE: Fuji bikes require longer for processing. They take up to a week for processing and then the standard FedEx shipping time of up to 6 days for delivery. You will receive the tracking number when the bicycle ships. If you are interested in a model not listed, give us a call and we can try to get it for you and save you money!

Special Sale on new purchases only. Not applicable to previous purchases.
Sorry this product is out of stock.