Click on images to enlarge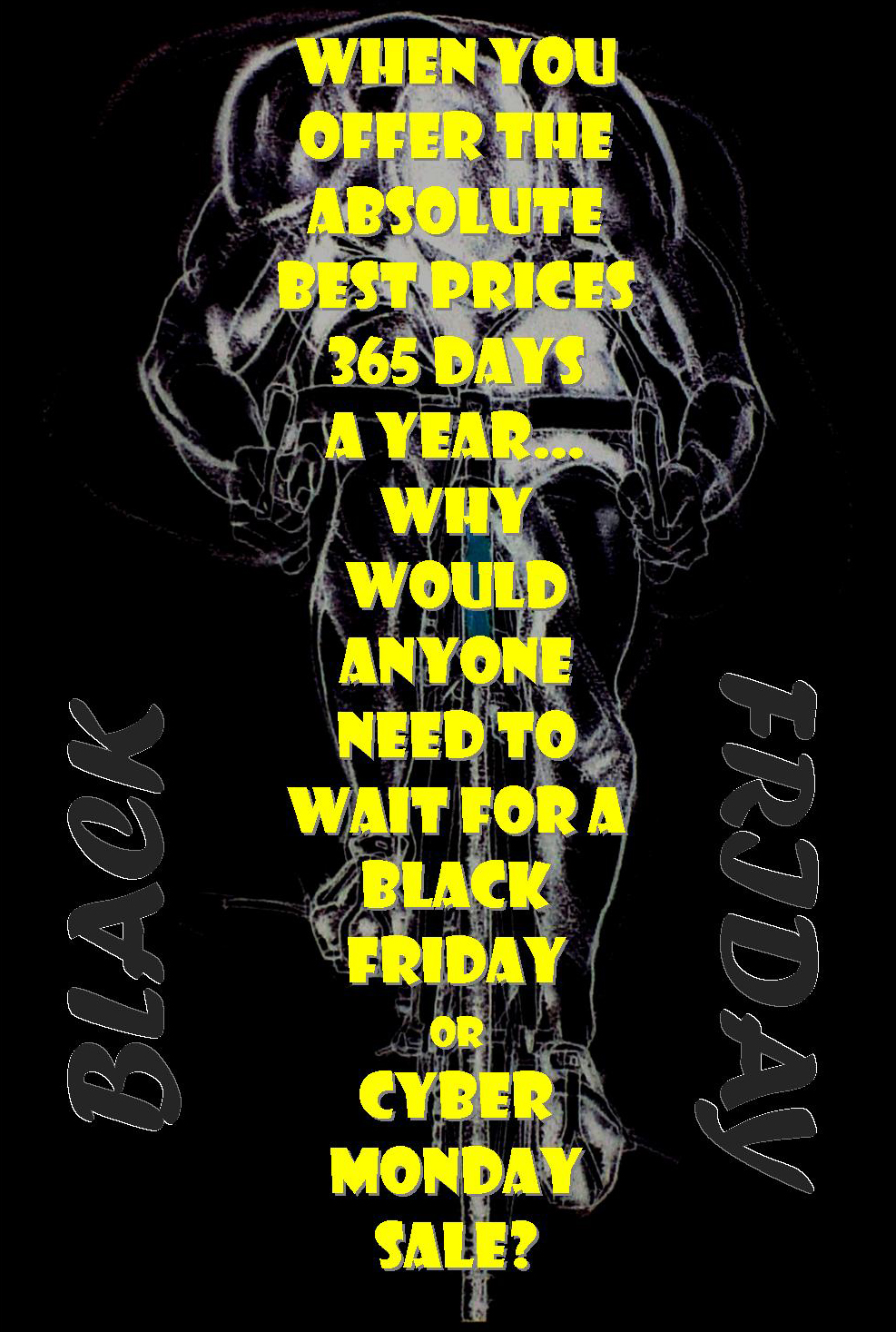 Click on images to enlarge
Our take on these 'special sale' days is very simple... if you can offer lower prices now, why can't you offer them all the time?

Here at BikeShopWarehouse, our goal is to offer the absolute prices we can regardless of it being Black Friday, Cyber Monday, or Taco Tuesday!

If you happen to find the same bike at a lower price, give us a call before you buy it.
Sorry this product is out of stock.