WE FOUND A HIDDEN GEM!
Click on images to enlarge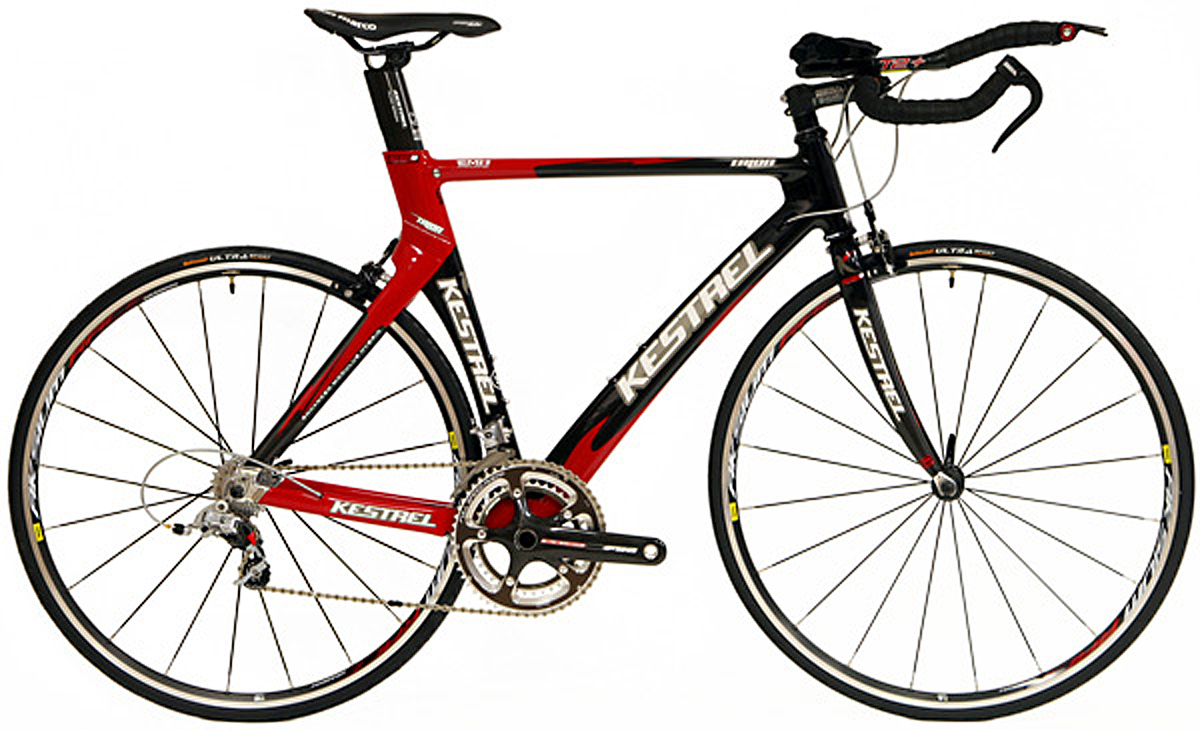 Click on images to enlarge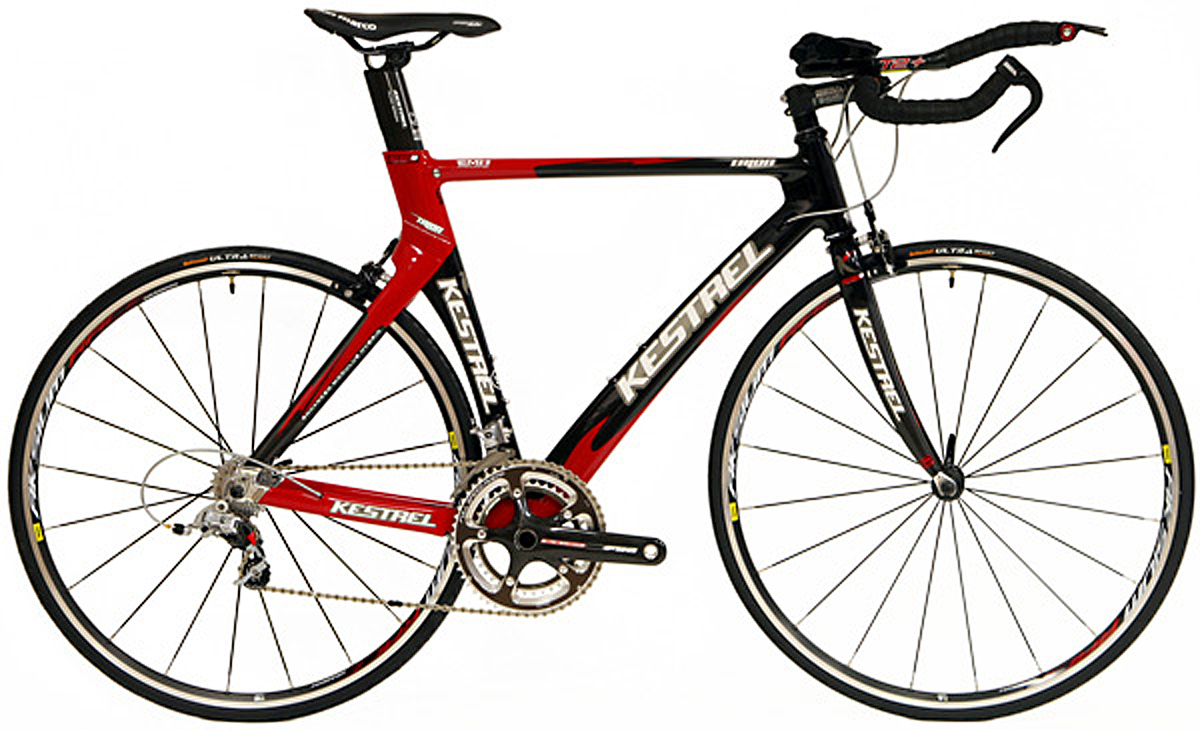 We have been doing some Summer Cleaning. Look at what we uncovered.
We found a few Kestrel Talon Tri bikes equipped with 20sp SRAM Red!

This is a SMU Model. This Special Make Up is done exclusively for a very limited number of Kestrel dealers.

Needless to say, this is like finding buried treasure. The most popular Kestrel Carbon Fiber Frame and it's equipped with 'Top Of The Line' SRAM Red... and you can get it for about what you would pay for a Shimano 105 equipped bike.

YOU WOULD EXPECT TO PAY MORE FOR JUST THE COMPONENTS ALONE!

There are only a couple sizes available so if it might fit, then you should get.

Designed for the first time triathlete, a seasoned Ironman, and everything in between, the Kestrel Talon Tri's blend of 700k and 800k carbon provides a comfortable ride, an aero-dyamic advantage, and versatile geometry.

Kestrel EMS Pro seatpost provides a wide range of saddle positions for both road and triathlon use. The Kestrel Talon is the very first aero bike designed for both road and triathlon use. When tested against the top aero road bikes in the industry, it's the outright winner. Designed to transition from a road to triathlon bike, the Talon series fits all levels of athlete, from the budding roadie to the tri vet.

The Kestrel Talon Tri Bike offers a race-ready carbon time trial bike at a price appealing enough to convince you why you need another bike. Kestrel uses their expertise as the first manufacturer of carbon bikes to deliver the unique combination of a super-stiff frame for ultimate pedaling efficiency with a smooth ride quality. Aero-shaped tubing, complete with aero seatpost, slices through the air and shaves valuable time in your triathlon or TT.

From BICYCLING Magazine: Kestrel's Talon Tri might be the best deal we've seen in a genuine multisport bike. Its carbon-fiber frame and fork were designed at North Carolina's A2 wind tunnel, and includes a versatile geometry that features three degrees of adjustment on the seat tube angle with the EMS Pro seatpost. With the 10sp SRAM Red derailleurs.

Where can you find the best price on this versatile bike?
Only from BikeShopWarehouse.com

NOTE: You will receive the tracking number when the bicycle ships. If you are looking for a model not listed, give us a call to see if we can order it and save you some money

General Sizing Guide
48c usually fits riders from 5'5" to 5'7"
52c usually fits riders from 5'7 to 5'10"
55c usually fits riders from 5'10" to 6'0"
57c usually fits riders from 6'0" to 6'3"
60c usually fits riders from 6'3" to 6'5"
This is a general guide, if you need detailed info please consult the geometry chart. Sizing is a personal preference, the final choice is up to you
Sorry this product is out of stock.