CALL FOR THE BEST DEAL ANYWHERE!
Click on images to enlarge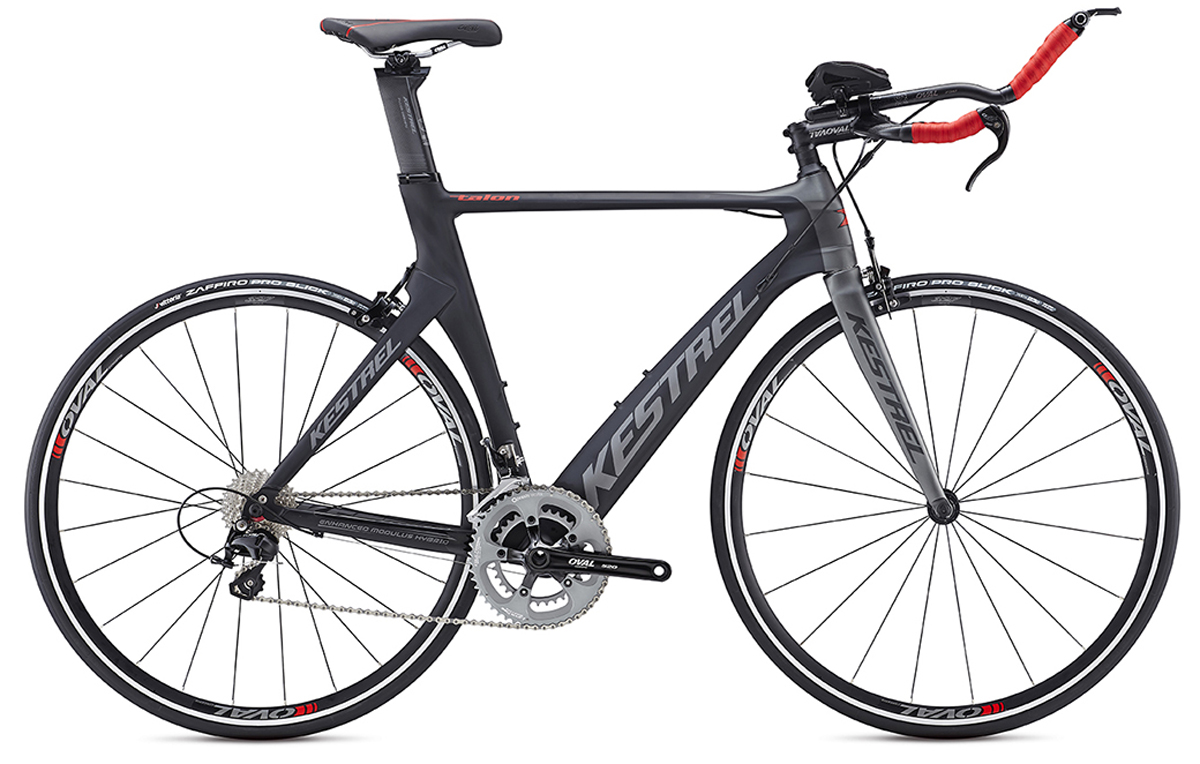 Click on images to enlarge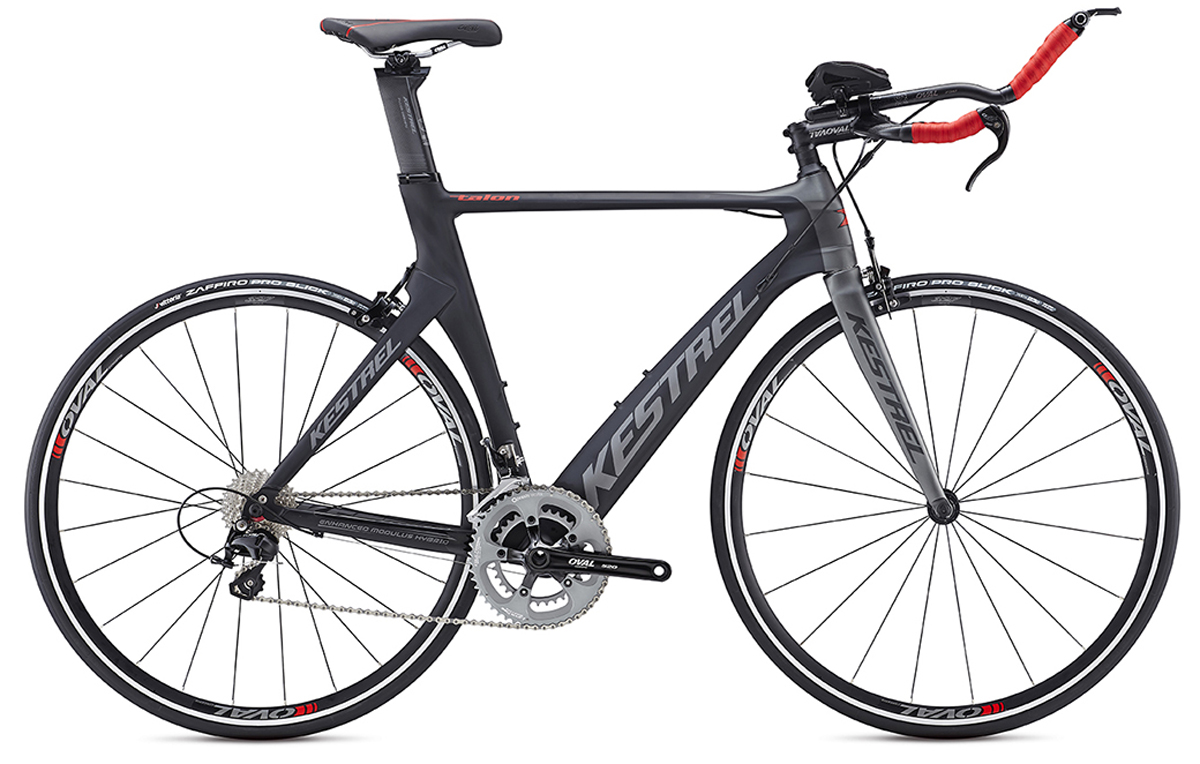 We are prohibited by the manufacturer from listing these bikes for any less than the MAP (Minimum Advertised Price) so give us a call, toll-free, at 800.997.2858 if you have any questions.

The MSRP (Manufacturer's Suggested Retail Price) for this model is $1399.00. The MAP is $1199.00.

Designed for the first time triathlete, a seasoned Ironman, and everything in between, the Kestrel Talon Tri's blend of 700k and 800k carbon provides a comfortable ride, an aero-dyamic advantage, and versatile geometry.

Kestrel EMS Pro seatpost provides a wide range of saddle positions for both road and triathlon use. The Kestrel Talon is the very first aero bike designed for both road and triathlon use. When tested against the top aero road bikes in the industry, it's the outright winner. Designed to transition from a road to triathlon bike, the Talon series fits all levels of athlete, from the budding roadie to the tri vet.

The 2016 Kestrel Talon Tri Bike offers a race-ready carbon time trial bike at a price appealing enough to convince you why you need another bike. Kestrel uses their expertise as the first manufacturer of carbon bikes to deliver the unique combination of a super-stiff frame for ultimate pedaling efficiency with a smooth ride quality. Aero-shaped tubing, complete with aero seatpost, slices through the air and shaves valuable time in your triathlon or TT.

From BICYCLING Magazine: Kestrel's Talon Tri might be the best deal we've seen in a genuine multisport bike. Its carbon-fiber frame and fork were designed at North Carolina's A2 wind tunnel, and includes a versatile geometry that features three degrees of adjustment on the seat tube angle with the EMS Pro seatpost. With the 11sp Shimano 105 derailleurs, the Manufacturer's Suggest Retail Price, seems like a misprint, but it's not! (And, here at BikeShopWarehouse.com, the deal is even better!)

Where can you find the best price on this versatile bike?
Only from BikeShopWarehouse.com

NOTE: Kestrel bikes require longer for processing. They take up to a week for processing and then the standard FedEx shipping time of up to 6 days for delivery. You will receive the tracking number when the bicycle ships. If you are interested in a model not listed, give us a call and we can try to get it for you and save you money!

General Sizing Guide
48c usually fits riders from 5'5" to 5'7"
52c usually fits riders from 5'7 to 5'10"
55c usually fits riders from 5'10" to 6'0"
57c usually fits riders from 6'0" to 6'3"
60c usually fits riders from 6'3" to 6'5"
This is a general guide, if you need detailed info please consult the geometry chart. Sizing is a personal preference, the final choice is up to you
Sorry this product is out of stock.