SAVE 55% OFF MSRP
NEVER PAY LIST!
Click on images to enlarge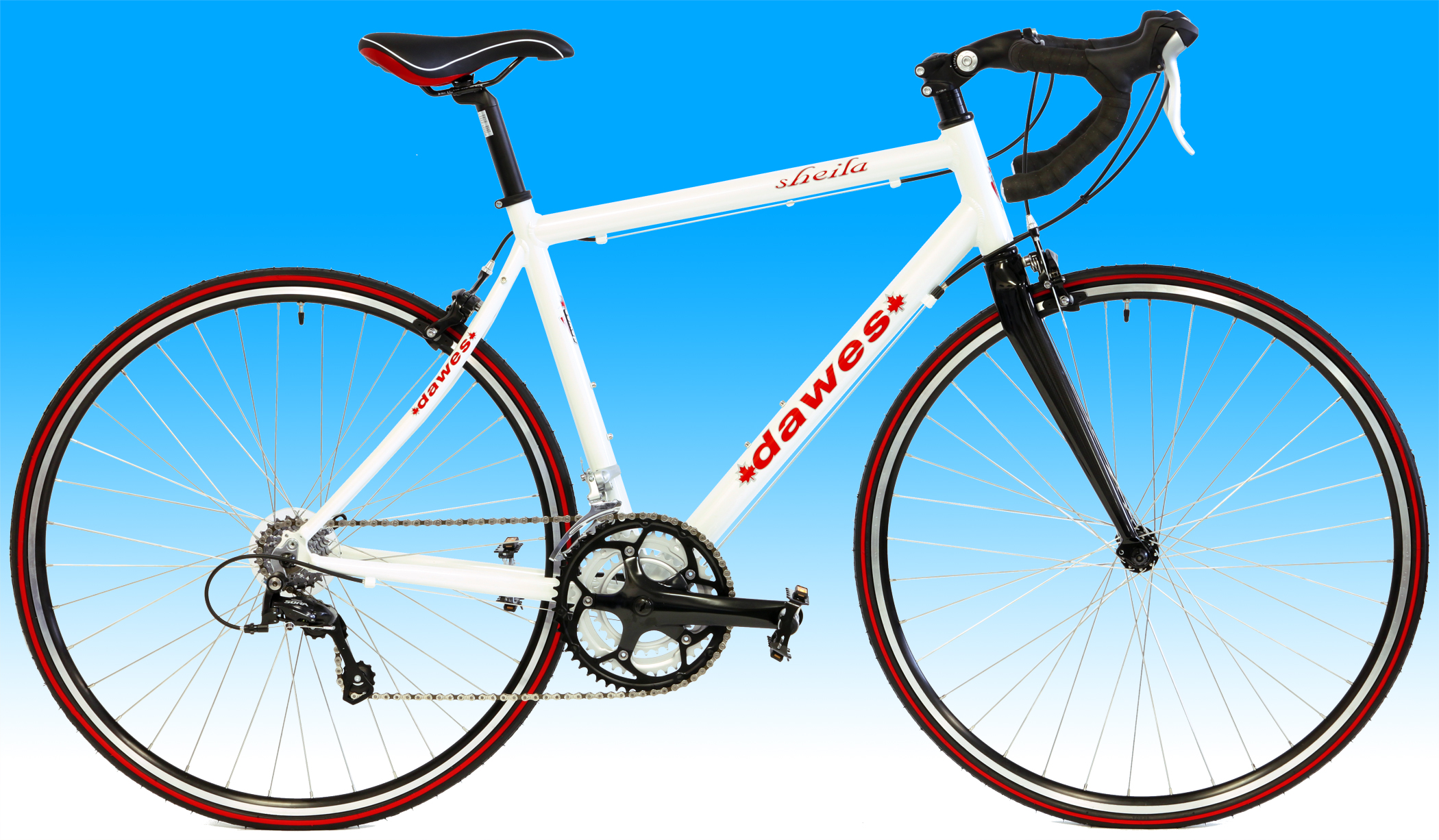 Click on images to enlarge
The Dawes Sheila Pro is perfect for that next charity ride, sport tri or even stylish commuting.

It boasts a handbuilt advanced engineered and lightweight Altair 1 aluminum compact frame to save on weight. You'll have plenty of gears with the 24sp Shimano 2300/Sora drivetrain. giving you some of the cutting edge tech of the diva-level Shimano parts without biting your pocketbook.

The Sheila Pro brings you whats important. Versatile, Comfort, Performance and Safety!

Performance: Advanced Carbon Fiber Fork engineered for top performance and control. Carbon forks are standard on all pro level bikes and absorb quite a bit of road buzz for a more comfy ride.
Comfort: Set the Adjustable stem for a comfortable upright position or go low and fast. The women's anatomical saddle helps not on the other end.
Versatile: Grab your groceries or commute in style! Add a rear rack and bolt it on to the mounting points and you're ready to bring anything you need with you. The triple cranks & wide rear cluster give you a high gear for cruising and a low gear for flattening hills.
Safety: Your Sheila Pro has brake levers that are right there with the shifting system at the bars. Shifting and braking in one place.

Only from BikeShopWarehouse.com!

Dawes Fit* System
Simply choose the bike size that is indicated by your height
Most riders from 4'10" to 5'2" choose the 42c with a standover height of 28in
Most riders from 5'3" to 5'5" choose the 46c with a standover height of 30in
Most riders from 5'6" to 5'9" choose the 50c with a standover height of 32in
Then simply adjust the stem, seat height to your liking and ride happy.
Sorry this product is out of stock.