SAVE 56% OFF MSRP
NEVER PAY LIST!
Click on images to enlarge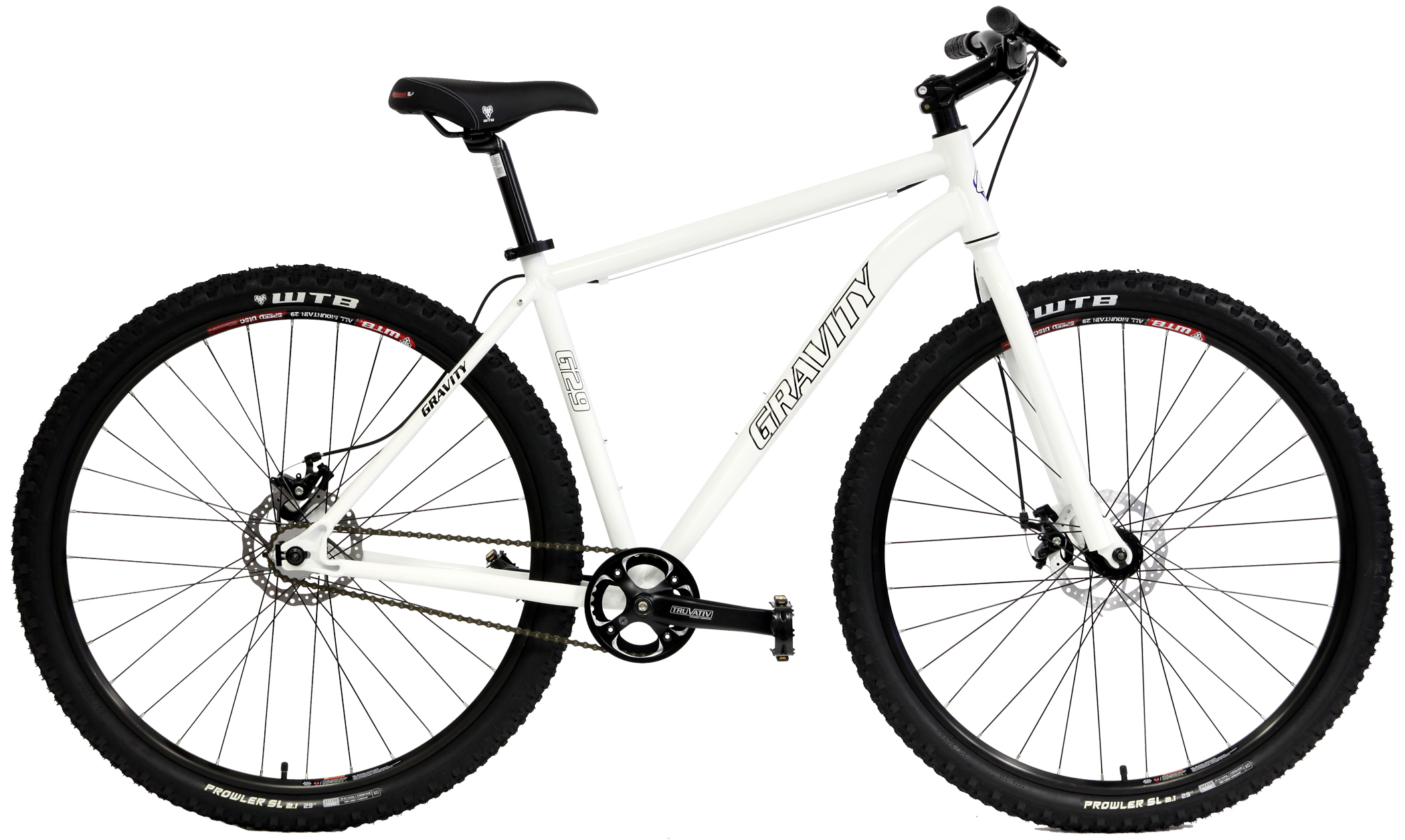 Click on images to enlarge
Join the 29er Revolution
If you have ridden one you know why you want one. If you have ever wanted to try one, this is the best deal on a Single Speed drivetrain equipped 29er bike with powerful Tektro Disc Brakes and CroMo StraightBlade Fork.
One gear... forward. Simple!

COMPETITION READY
Specified with competition-ready components and has geometry based on careful research and trail-testing. Compare this bike directly against any other manufacturers $800.00 29er singlespeed on the market. Their bikes are likely heavier or not as well equipped.

EXTREMELY CAPABLE
Disc Brakes are rated by magazines as the best, superior to V-Brake systems and more powerful.

LIGHT WEIGHT
This bike is lighter than most any other bike in its price range and has much higher level parts.

SWEET HANDLING
Gravity has really dialed in a race-proven geometry into this phenomenal ride. The handling is very responsive & yet stable. Singletrack & switchbacks are all handled with ease. Slow speed & high speed, technical & flat-out hammering, you will go faster because this bike is so capable. If you love the ride of the Gary Fisher Marlin, Cobia or Mamba; you will love the ride of this Gravity 29er bike.

Only from BikeShopWarehouse.com

Sizing Info:
15.5" has 27.2" standover height
17.5" has 28.7" standover height
19.0" has 30.3" standover height
21.0" has 32.1" standover height

Sorry this product is out of stock.