SAVE 65% OFF MSRP
NEVER PAY LIST!
Click on images to enlarge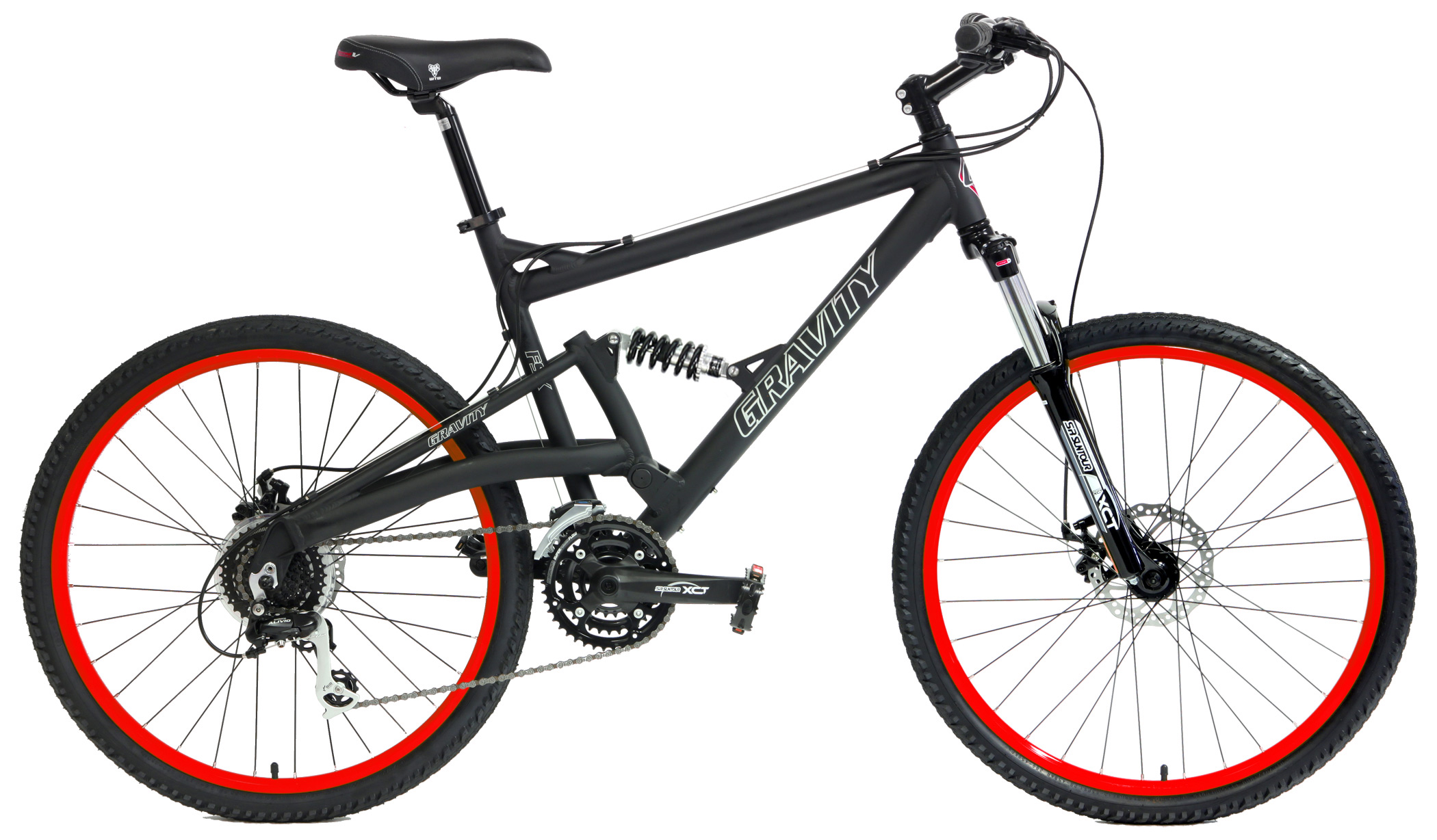 Click on images to enlarge
We have just received a shipment of the Gravity FSX 2.0.
This is the upgrade from the FSX 1.0 our best selling model.

The FSX 2.0 uses an Advanced Aluminum Frame that features CantiBeam SinglePivot Technology in addition to rear adjustable coil-over cartridge, & Advanced Suspension Fork with Front Lockout

All Gravity FSX Full Suspension mountain bikes feature Advanced Aluminum Frames with Hydroformed tubes, advanced CantiBeam SinglePivot Rear Suspension and trail-ready geometry.

Look at the features:
• Powerful Tektro disc brakes
• Wide range Shimano 24 speed drivetrain for smooth shifting on rough terrain
• Plush Suntour suspension fork further smooths the terrain with Advanced LockOut that provides maximum efficiency at will

Incredibly spec'ed with precision Shimano rear derailleur, tough SunTour Cranks, strong DoubleWall Alloy rim wheels, Powerful Disc Brakes, & a Lockout Suspension Fork.
Where can you find a bike with these spec's at a price like this?

Only from BikeShopWarehouse.com

General Sizing Info
15in has a Standover of 26.1" and generally fits* up to 5'6"
17in has a Standover of 27.5" and generally fits* up to 5'8"
19in has a Standover of 29.0" and generally fits* up to 6'
21in has a Standover of 30.5" and generally fits* 6'1" and taller
(*approx. sizing - your final choice is up to personal preferences. Suggest min 2" crotch clearance from stand over)

Sorry this product is out of stock.