SAVE 50% OFF MSRP
NEVER PAY LIST!
Click on images to enlarge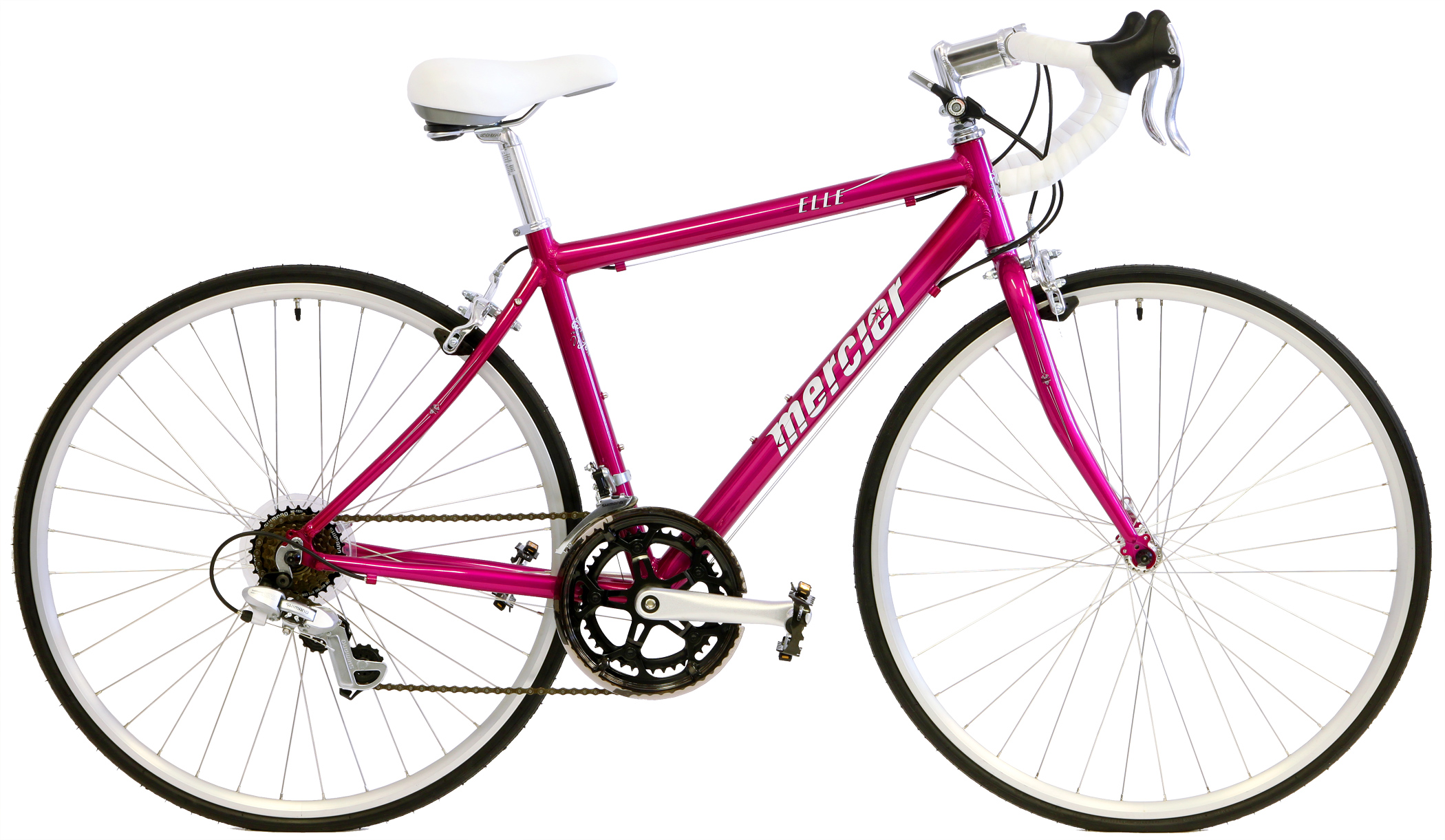 Click on images to enlarge
Are you a newer rider or simply desire a more casual riding position?
Your bike is here.

Experience the uncompromised quality of the Mercier aluminum frame while you're swooping along city avenues to country roads, comfy with a TaperBlade CR-MO fork up front. Click smoothly through gears with the convenient stem mounted shifters and a double chain ring crankset for simpler shifting and maintenance.

Features the new SC series 6061 Aluminum frame with Semi-Compact geometry and advanced ComfortRadius seatstays for a more upright, rider friendly position and comfortable ride quality. Available in both a StepOver & a StepThru design!

Super versatile, Double Chainring Shimano components and Double-wall rim wheelset at a blow-out price about half of other comparable bike's retail.
This year's upgrades are: Shimano shifters & derailleurs. Quick release hubs with double-wall rims. Forged aluminum Shimano crank arms.

Who should buy this bike? Entry level to enthusiasts will love this bike. Even seasoned riders will appreciate the comfortable fork, smooth rolling high-pressure tires and beautiful paint job.

Compare this bike to others like Giant, Specialized or Trek Women's Specific Road bikes which sell for $800.00 and up.

General Sizing Guide
42c Step Over fits 4'11" up to 5'2"
43c Step Thru fits 4'10" up to 5'4"
46c Step Over fits 5'3" up to 5'6"
47c Step Thru fits 5'4" up to 5'9"
50c Step Over fits 5'7" up to 5'9"

Only at BikeShopWarehouse.com
Sorry this product is out of stock.