WE HAVE THE BEST PRICE!
Click on images to enlarge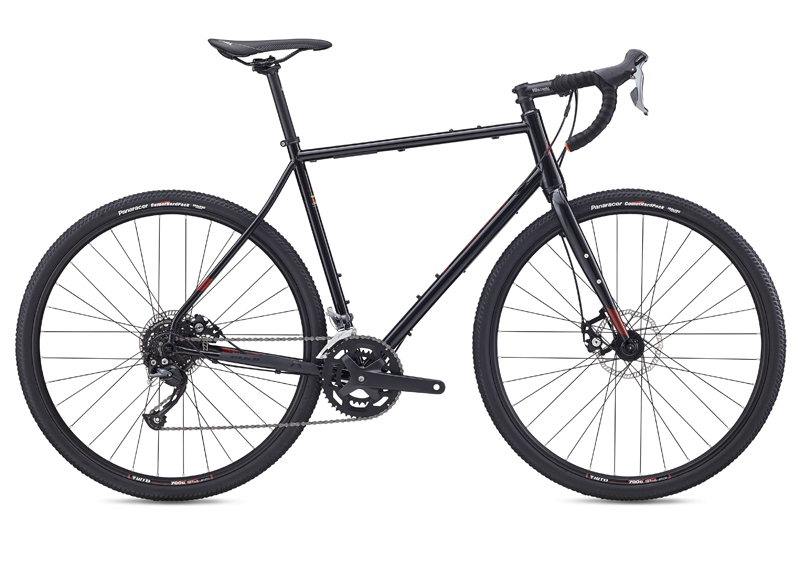 Click on images to enlarge
Take a look at the Fuji Jari 2.5 Chromoly Gravel Bike. You're going to like what you see!

Performance, utility and versatility: The Jari delivers them all. Designed to take on gravel races, light touring, bikepacking or pretty much whatever you can throw at it. Jari is a chameleon that seamlessly changes into whatever you need it to be. Long, slack geometry provides a stable and confidence-inspiring ride no matter what the terrain allowing you to comfortably grind gravel all day long. Remember the journey is the best part of the trip and the Jari is the perfect traveling partner.

Key Features
• Reynolds 520 chromoly frame
• Tall, slack head-tube and seat-tube angles position rider further back for more vertical compliance and increased stability at higher speeds
• Chromoly Fork
• Shimano Shifting
• Tektro Disc Brakes
• Panaracer Gravelking SK Tires
• Oval Concepts 325 handlebar is purpose-built for gravel and adventure bikes and features wider positioning in the drops to reduce wrist bend
• 3 water bottle mounts
• Rack and fender mounts

Where can you find a deal like this?
Only at BikeShopWarehouse.com
Sorry this product is out of stock.