WE HAVE THE BEST PRICE!
Click on images to enlarge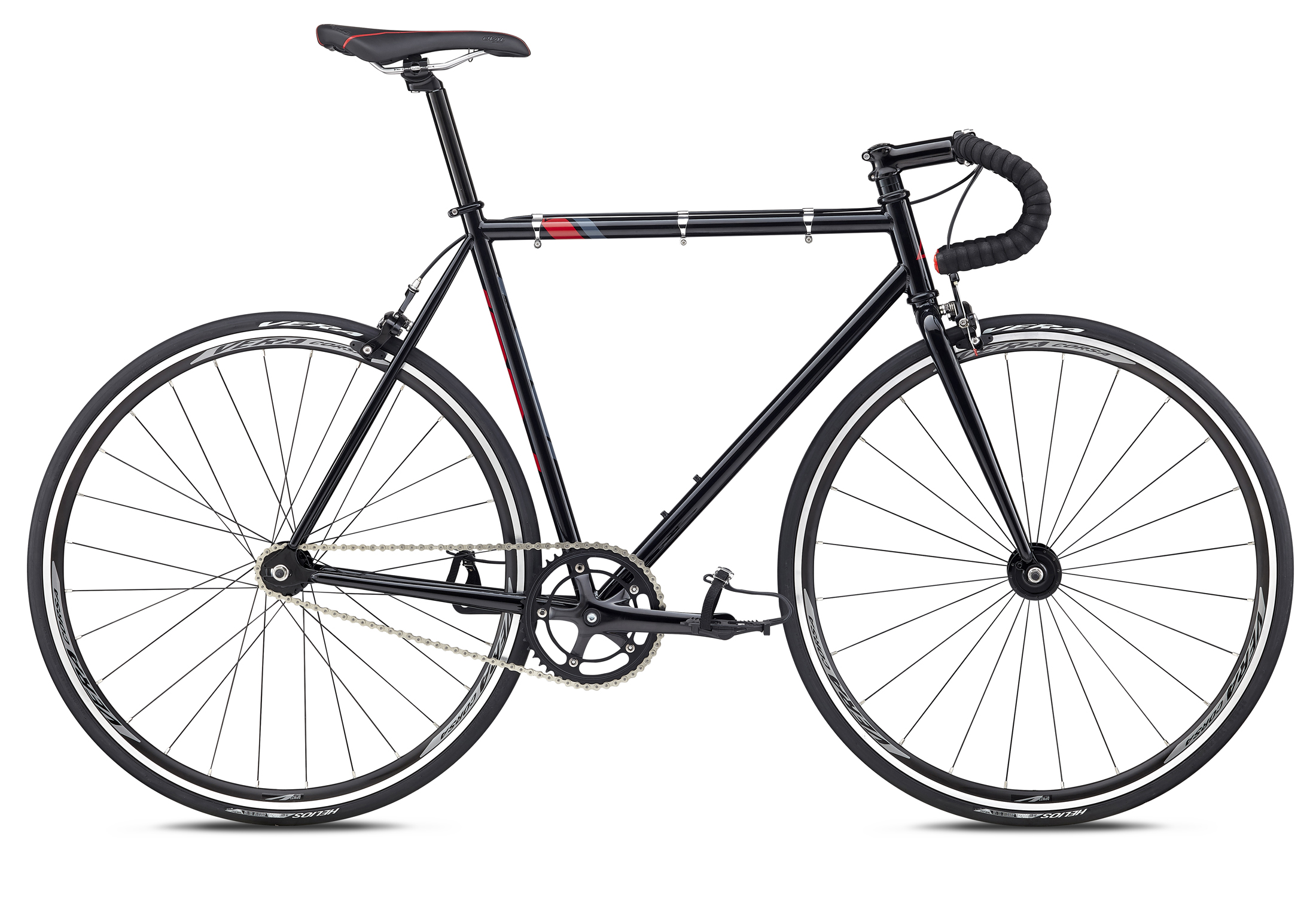 Click on images to enlarge
The Fuji Track is a Chromoly Steel Track Bike with timeless styling. It's competition-ready but equally comfortable under riders demanding quick handling in city traffic.

Key Features
• Elios 2 Double-Butted Chromoly Frame
• Equipped w/ Toe Clips & Straps for secure pedaling
• Front & Rear Brakes are included
• Flip-Flop Hub enables riders to ride fixed or free (freewheel purchased separately)

RACE GEOMETRY
Fuji race geometry provides a low and aggressive position on the bike and is designed to get the most performance from the rider and their machine.

ELIOS 2 CUSTOM BUTTED CR-MO
Fuji's double butted, heat-treated chromoly steel provides a lightweight and lively ride that only a high quality steel frame can produce.


Sorry this product is out of stock.