YEAREND CLOSEOUT SALE
Click on images to enlarge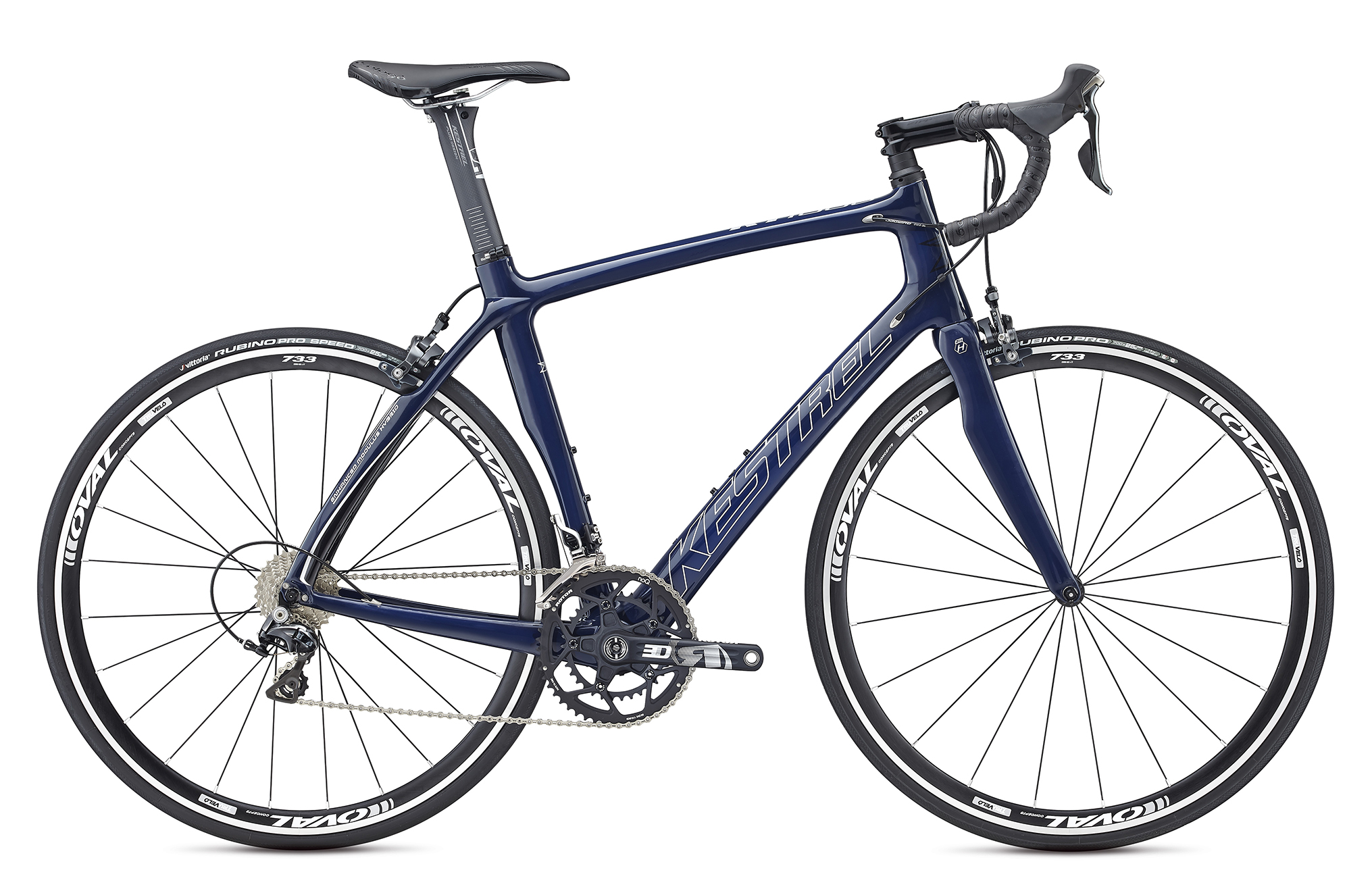 Click on images to enlarge
Guaranteed BEST PRICES on Kestrel Bikes!

The MSRP (Manufacturer's Suggested Retail Price) for this model is $3349.00. The MAP (Minimum Advertised Price) is $3199.00.

Hit the gas and the Kestrel RT1000 Dura Ace will respond with agility, sweeping though the corners with confidence and roaring up the road with aerodynamic efficiency. Yet, power and efficiency means little if you're not comfortable. Kestrel knows carbon, as the first manufacturer of an all-carbon frame, and they've put decades of experience into making the RT1000 one of the smoothest riding bikes on the market. The RT1000 was built with an endurance geometry that employs a longer head tube compared to some full-race machines, keeping you in a comfortable position you can maintain as the miles add up.

Kestrel takes care of the drivetrain with Shimano Dura Ace 11sp for lightning quick shifts. A set of aerodynamic Oval Concepts wheels, wrapped in Vittoria tires, completes this bike, making it fit to fly.

Outside Magazine's "Bike of the Year", the RT series continues to evolve into a lighter, faster machine. The RT1000 Dura Ace features aero-sculpted, sleek design decked out with Shimano Dura Ace, and Oval Concepts components providing the rider with a comfortable ride while delivering maximum speed. Internal cable routing, a semi-sloping top tube, and a semi-integrated head tube place the RT1000 ahead of the pack.

Where can you find the best price on this superb bike?
Only from BikeShopWarehouse.com

NOTE: Kestrel bikes require longer for processing. They take up to a week for processing and then the standard FedEx shipping time of up to 6 days for delivery. You will receive the tracking number when the bicycle ships. If you are interested in a model not listed, give us a call and we can try to get it for you and save you money!
Sorry this product is out of stock.