SAVE 64% OFF MSRP
NEVER PAY LIST!
Click on images to enlarge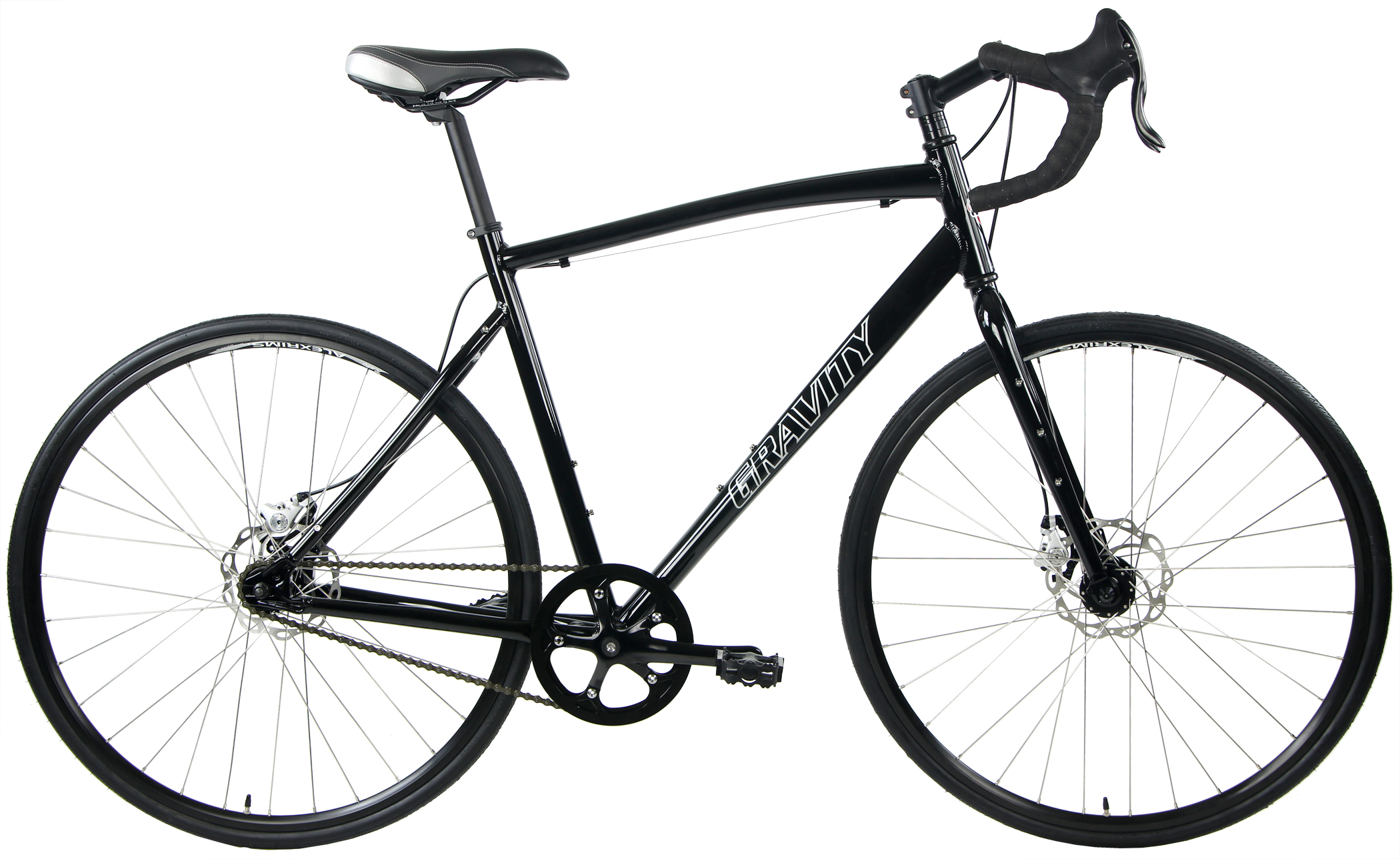 Click on images to enlarge
The Gravity Vanquish Single Speed Gravel Bike is just the ticket for the rider wanting powerful all-weather disc brakes plus the performance of an aluminum frame, wide tires, comfortable upright riding position and wants to laugh at rough roads.

The Vanquish frame is precision welded from specially shaped lightweight and strong aluminum tubing. The tubing is Gravity's own special RSeries TubeSet.

Look at the engineered, hydroformed top tube and bi-oval downtube. This is designed for a responsive performance while maintaining a comfortable ride quality. The frame is a semi-compact geometry which allows for a bit more comfortable and upright position yet is still aero-enough for some serious riding.

Where can you find a bike like this?

Only from BikeShopWarehouse.com

General Sizing Info
43c generally fits 5'1" to 5'3"
46.5c generally fits 5'3" to 5'5"
50c generally fits 5'6" to 5'8"
53.5c generally fits 5'9" to 5'11"
55.5c generally fits 6'0" to 6'2"
58.5c generally fits 6'3" to 6'5"
(Approx. sizing. Your final choice is up to personal preferences. Suggest min 2" crotch clearance from stand over)

Sorry this product is out of stock.