The evolution of the classic road bike spans well over a hundred years.">
GALAXY AL SC-1 SHIMANO 14sp ALUMINUM ROAD BIKE
Semi-Compact Aluminum Frame • DoubleWall Rims • Shimano Shifting • Double Crankset
Sorry, this product is Out of Stock.
SAVE 68% OFF MSRP
NEVER PAY LIST!
Click on images to enlarge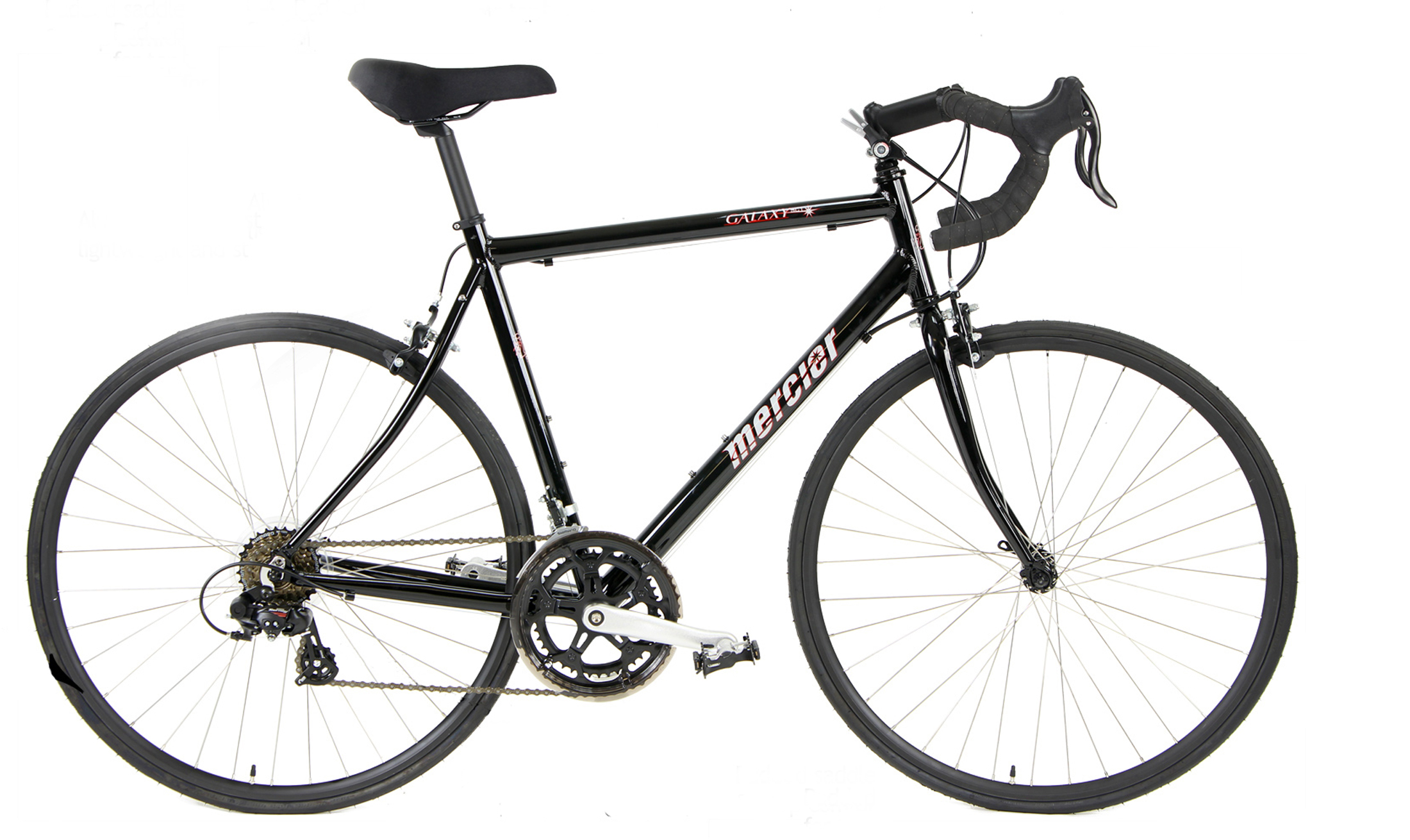 Click on images to enlarge
"The evolution of the classic road bike spans well over a hundred years. Cycle Mercier believes the classic road bike design is the optimal balance of characteristics needed by road cyclists."

BikeShopWarehouse.com is offering this extraordinary bike at a special price for a limited time.

The Mercier Galaxy AL SC1 brings the uncompromised quality of Mercier to an aluminum frame offering a comfortable ride due to the TaperBlade Chromoly Fork up front and an Ergo Saddle for the other end. This Galaxy SC1 model has convenient stem-mounted shifters and a double chainring crank for simpler shifting and maintenance.

The SC Series 6061 Aluminum Frame offers a Semi-Compact geometry and Advanced ComfortRadius SeatStays for a more upright, rider friendly position and comfortable ride quality. If you are a newer rider or simply desire a more casual riding position, this is a bike for you.

We know it's difficult to find a nice road bike at an entry level price. It seems everyone is telling you that you have to spend the 'Big Bucks' for anything... well, at BikeShopWarehouse.com we don't buy into that! We want to get you out there, enjoying your riding. If you love this bike, we know you will be back if you ever need more.

Only From BikeShopWarehouse.com

Sizing Guide:
Riders 4'11" to 5'2" usually ride a 42c
Riders 5'3" to 5'6" usually ride a 46c
Riders 5'7" to 5'9" usually ride a 50c
Riders 5'9" to 6'0" usually ride a 54c
Riders 6'0" to 6'3" usually ride a 58c
(This is a general guide. Sizing is a personal preference, the final choice is up to you.)
Sorry this product is out of stock.