YEAREND CLOSEOUT SALE
Click on images to enlarge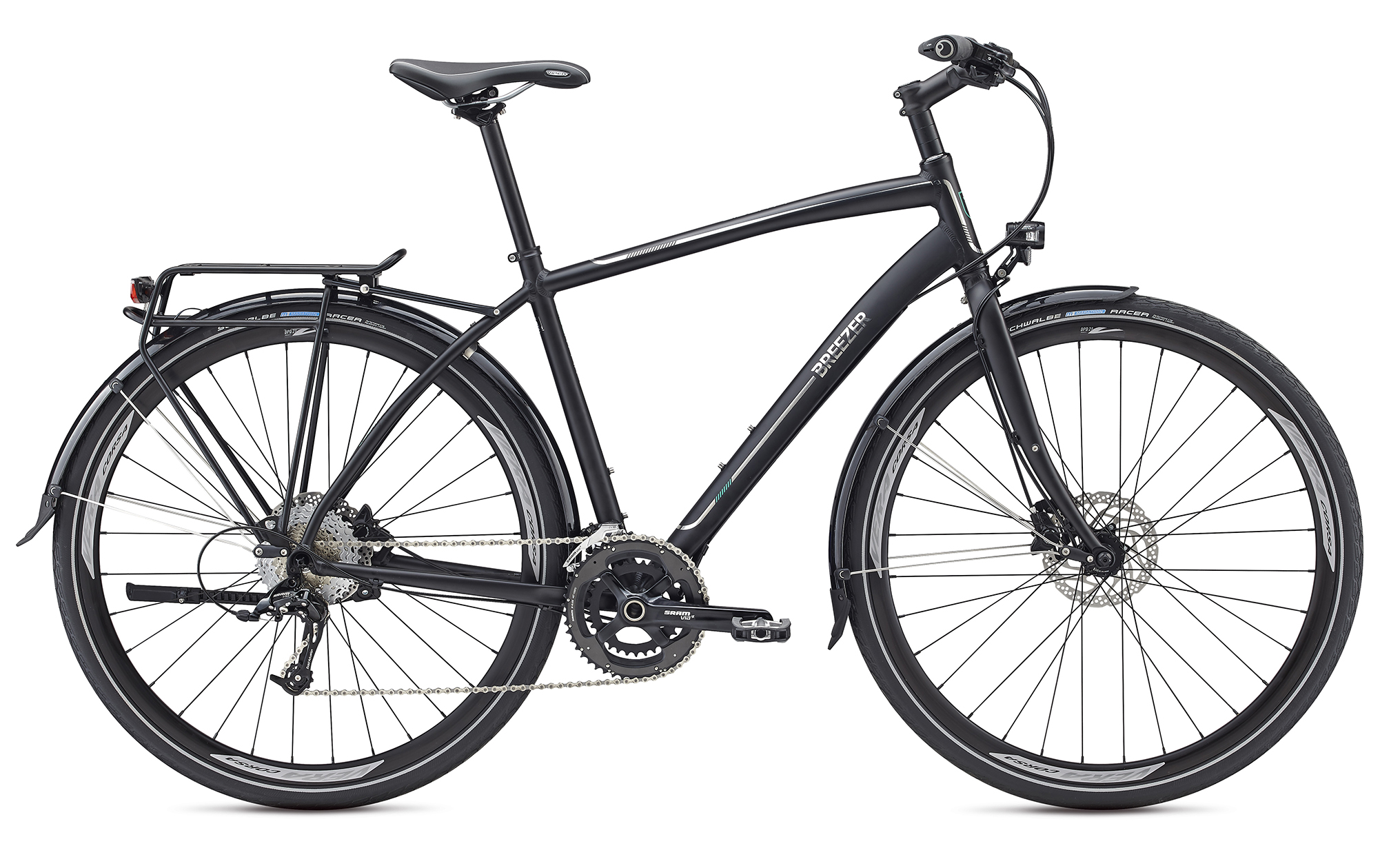 Click on images to enlarge
The name has changed but the versatility and ride quality remain. Formerly known as the Greenway series, Liberty hybrid models are lightweight, feature wide-range gearing, come equipped with a rear rack, integrated lighting system (on the top-end Liberty), kickstand, and bell; and their hydroformed aluminum frames will never rust. Designed to tackle hills, gravel paths, and longer distances, on-road or off-road, each Breezer Liberty provides a confidence-inspiring ride that will make you want to spend more time in the saddle and keep ticking off miles.

The Breezer Liberty 1R+ Has Arrived!

Guaranteed BEST PRICES on Breezer Bicycles!

The MSRP (Manufacturer's Suggested Retail Price) for this model is $1399.00. The MAP is $1329.00

Breezer quality and performance in an affordable package. Liberty's are light, their hydroformed aluminum frames will never rust, and their wide-range gearing mean they are ready for most riding. Liberty's are agile, safe, stable, and sure-footed… Not to mention, fun.

The Breezer Liberty 1R+ is lightweight and extremely durable bike that features Joe Breeze's legendary frame design. Offering above standard performance, the 1R+ is lightweight and built to last. It's a sprightly bike with a 20-speed SRAM 2x10 drivetrain that will take you just about anywhere you want to go.

The foundation of the Breezer 1R+ is a hydroformed aluminum frame with the Breezer "Breeze-In" Dropouts. The "dropout" part of the frame is where your rear wheel's axle attaches to the frame. Joe Breeze's iconic Breeze-In drop out offers twice the rigidity and half the weight of standard dropouts. Breeze-Ins enable the stays to extend as close as possible to the rear axle and improves everything from the ride, to shifting and wheel changes.

Only From BikeShopWarehouse.com

NOTE: Breezer bikes require longer for processing. They take up to a week for processing and then the standard Fed Ex shipping time of up to 6 days for delivery. You will receive the tracking number when the bicycle ships.
Sorry this product is out of stock.