SAVE 56% OFF MSRP
NEVER PAY LIST!
Click on images to enlarge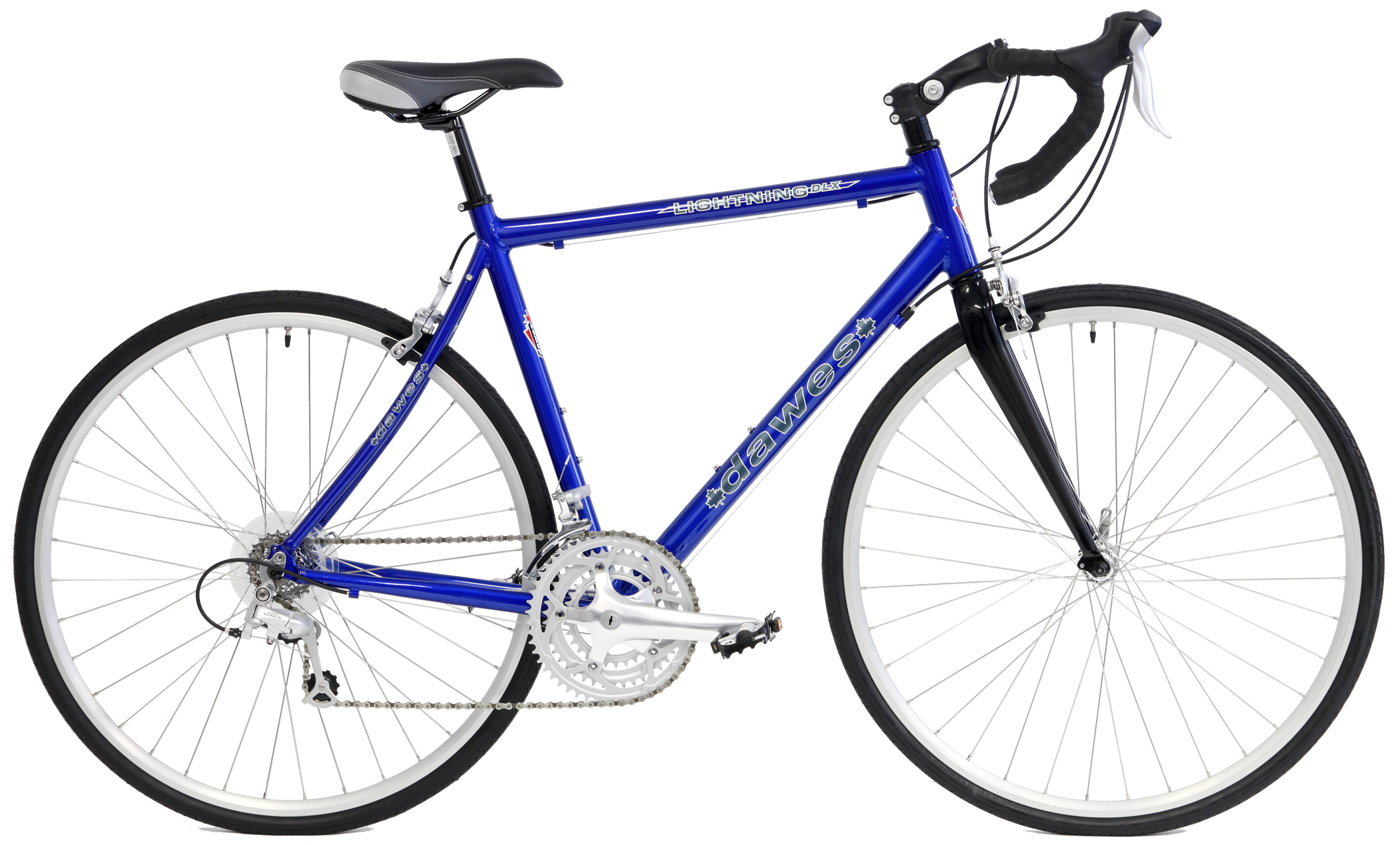 Click on images to enlarge
All pro riders use Carbon Fiber Forks for performance and comfort. This Dawes has one as standard equipment. Handbuilt advanced engineered and lightweight Altair 1 aluminum compact frame. Advanced Shimano Sora drivetrain and has 24 speeds. This gives you shifting performance of a Shimano drivetrain without a budget biting price.

The Dawes Lightning DLX can be set up for a comfortable upright position. Want to get more serious? Turn a few bolts and you have a lower position and a competitive racing machine while still having the low gears you need to flatten most any hill or mountain pass and headwind.

There are only a few of these left in a couple sizes. If this bike fits you, it's the way to go!

Where can you find this bike?
Only from BikeShopWarehouse.com

Dawes Revolutionary Fit System - Choose the bike size that fits your height from the chart below

Most riders 4'11" to 5'3" choose 42c with a standover 28"
Most riders 5'4" to 5'6" choose 46c with a standover 30"
Most riders 5'7" to 5'9" choose 50c with a standover 32"
Most riders 5'10" to 6' choose 54c with a standover 32.5"
Most riders 6'1" to 6'3" chose 58c with a standover 33.5"

Then simply adjust the stem and seat height to your liking and ride happy.
Sorry this product is out of stock.