SAVE 63% OFF MSRP
NEVER PAY LIST!
Click on images to enlarge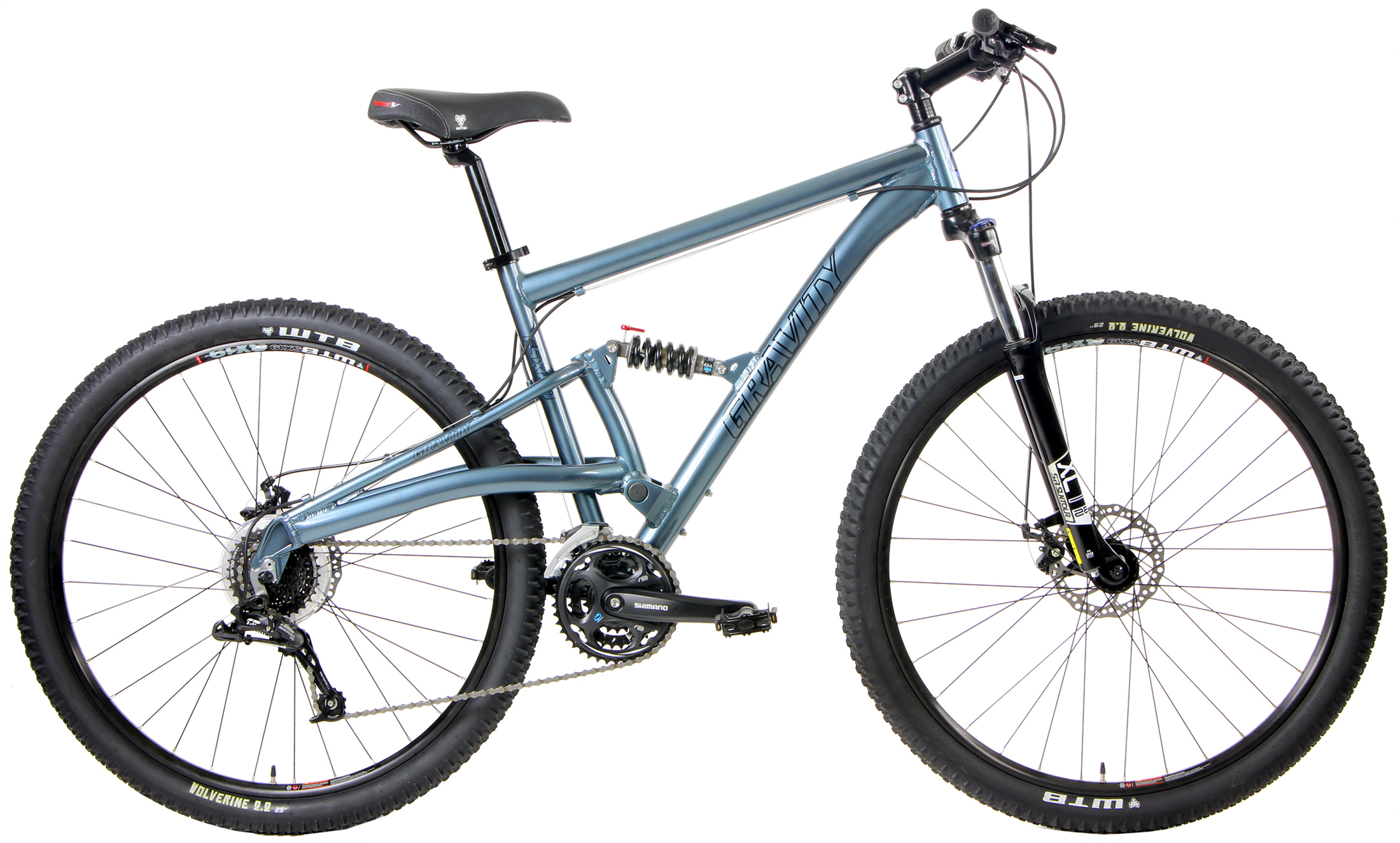 Click on images to enlarge
Have you checked out the Gravity FSX29 X5?

If not, you should! 29ers are the hottest thing going right now. The trouble is... you really pay for the privilege of that newness. Well, not necessarily.

The Gravity FSX29 X5 is specified with competition-ready components and has geometry based on careful research and trail-testing. Please compare this bike directly against any other $1200.00 and up 29in Full Suspension bikes on the market. Their bikes are likely heavier or not as well equipped.

Disc Brakes are rated by magazines as the best, far superior to V-Brake systems and more powerful. The FSX29 X5 is also lighter than most other bikes in its price range & has much higher level parts.

Gravity has really dialed in a race-proven geometry into this phenomenal ride. The handling is very responsive and yet stable. Singletrack and switchbacks are all handled with ease. Slow speed and high speed, technical and flat-out hammering, you will go faster because this bike is so capable. If you love the ride of the bikes like the Gary Fisher Marlin, Cobia or Mamba; you will love the ride of this Gravity FSX29 FX bike as it will be more nimble and roll about as well.

Take a close look at the frame pictures. This is a beautiful bike!
Only at BikeShopWarehouse.com

General Sizing Guide
15" fits most riders 5'6" to 5'9"
17" fits most riders 5'9" to 6'0"
19" fits most riders 6'0" to 6'3"
21" fits most riders 6'2" to 6'5"
(*Approx. sizing - your final choice is up to personal preferences.)
Sorry this product is out of stock.