SAVE 55% OFF MSRP
NEVER PAY LIST!
Click on images to enlarge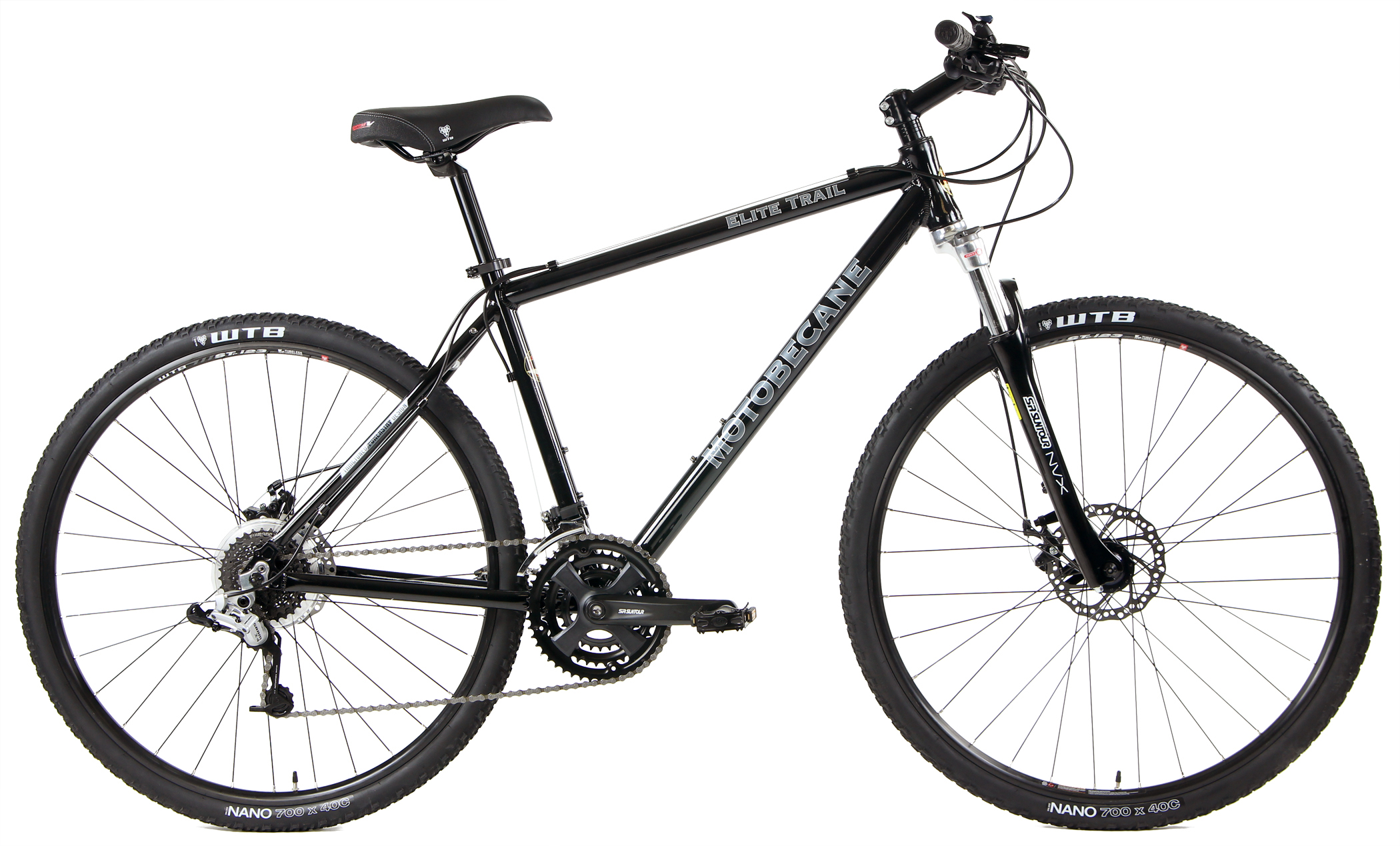 Click on images to enlarge
Adventure Hybrid Bikes! These are between a road bike & a mountain bike with trail-ready tires, flat bars and high-rise stems.
More comfort and control than a regular road bike.
Greater capability than a hybrid bike with wider tires and performance geometry.
Lighter than comparably priced mountain bikes.
Adventure Hybrids tackle virtually anything on a bike path, dirt road or groomed trail system.

Now with WTB TCS™ Tubless Rims, the Elite Adventure X4 is truly one well equipped adventure bike!

Here's what WTB says about the TCS™ Technology
"Our TCS™ (Tubeless Compatible System) technology is the solution for riders seeking high performance, lightweight and durable bike wheel systems that are easy to install, fun to ride and simple to service... (Simply add your own TCS™ Tires and Sealant and... Say goodbye to air compressors, tire levers and pinch flats. Say hello to your full riding potential." Read more about TCS™ by following the link at the bottom of this page.

The Motobecane Elite Trail X4 presents you with the superior ride of a precision engineered 6061 alloy aluminum frame, LockOut Front Suspension Fork & durable, quality SRAM shifting components.

The Elite Trail improves on the Elite Sport with an even smoother ride, better shifting, & powerful disc brakes with advanced lockout forks!

These Adventure Hybrid bikes from Motobecane USA have clearance for up to 29x2.0" in most brands of tire.

Compares to bikes from Trek, Specialized or Giant selling for around $700 or compare it to Giant Roam, Specialized Crosstrail or Raleigh Misceo bicycles. You'll see what a sweet deal these are.

Only from BikeShopWarehouse.com

General Sizing Guide
15.5" generally fits 5'6" to 5'9"
17.5" generally fits 5'9 to 5'11"
19" generally fits 6' to 6'2"
21" generally fits 6'2 to 6'4"
23" generally fits 6'5 to 6'7"
This is a general guide, please consult the geometry chart. Sizing is a personal preference, the final choice is up to you.


Sorry this product is out of stock.