SAVE 48% OFF MSRP
NEVER PAY LIST!
Click on images to enlarge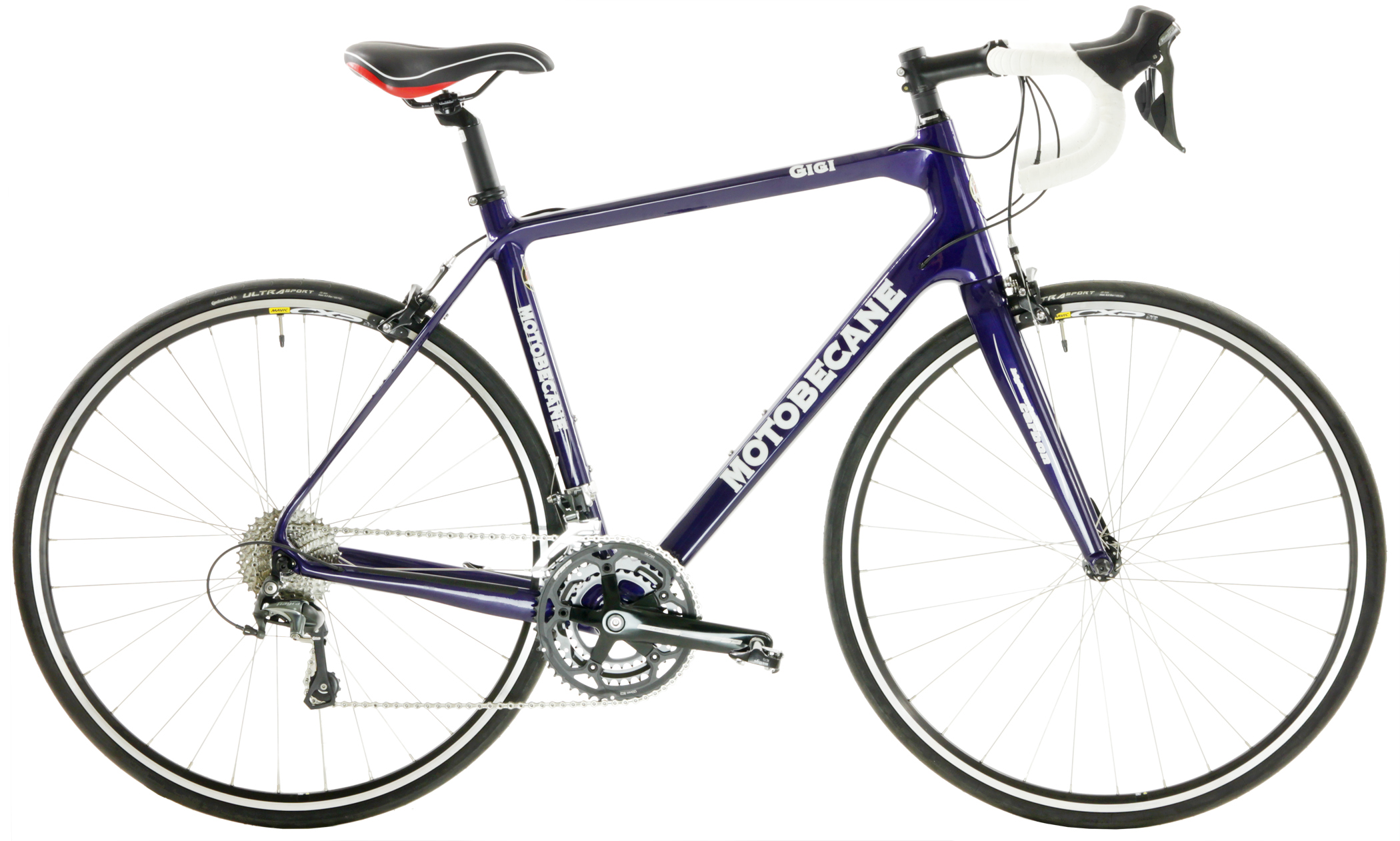 Click on images to enlarge
The Motobecane Gigi Pro is one of the best values on a carbon fiber, women specific bicycles we have ever seen

Every detail designed by Motobecane's women's cycling team to meet the special needs of ladies. Every Gigi Pro is hand-built from specially shaped carbon with Motobecane's legendary quality and attention to detail. Equipped with advanced carbon frame and fork, this ultimate women-specific bike from Motobecane rides extra smoothly.

You will be smiling in comfort as you drop other riders on hills and headwinds with the extra lower gears you have on your Shimano full carbon road bike. The beautiful carbon fiber frame is made with great care.

Fast Mavic Rims means you cut through headwinds even easier. Fully engineered for a resilient ride and even more comfort comes from the Carbon Fiber fork and advanced Tapered Steerer for precision handling.

Race competition quality without the Racy price!

* Shimano Tiagra Front & Rear Derailleurs
* True Shimano Compact 30 Speed STI shifters
* Carbon Fiber Forks
* Mavic rims round out the line-up of high quality components

Get a Gigi Pro and tame all the hills on a very comfortable and stylish ride.

Where can you find a deal like this?
Only at BikeShopWarehouse.com

General Sizing Guide
47c - 4'11 " to 5'3"
50c - 5'3" to 5'5"
52c - 5'5" to 5'7"
54c - 5'7" to 5'9"
56c - 5'9" to 5'11"
This is a general guide, please consult the geometry chart. Sizing is a personal preference, the final choice is up to you.
Sorry this product is out of stock.