SAVE 73% OFF MSRP
NEVER PAY LIST!
Click on images to enlarge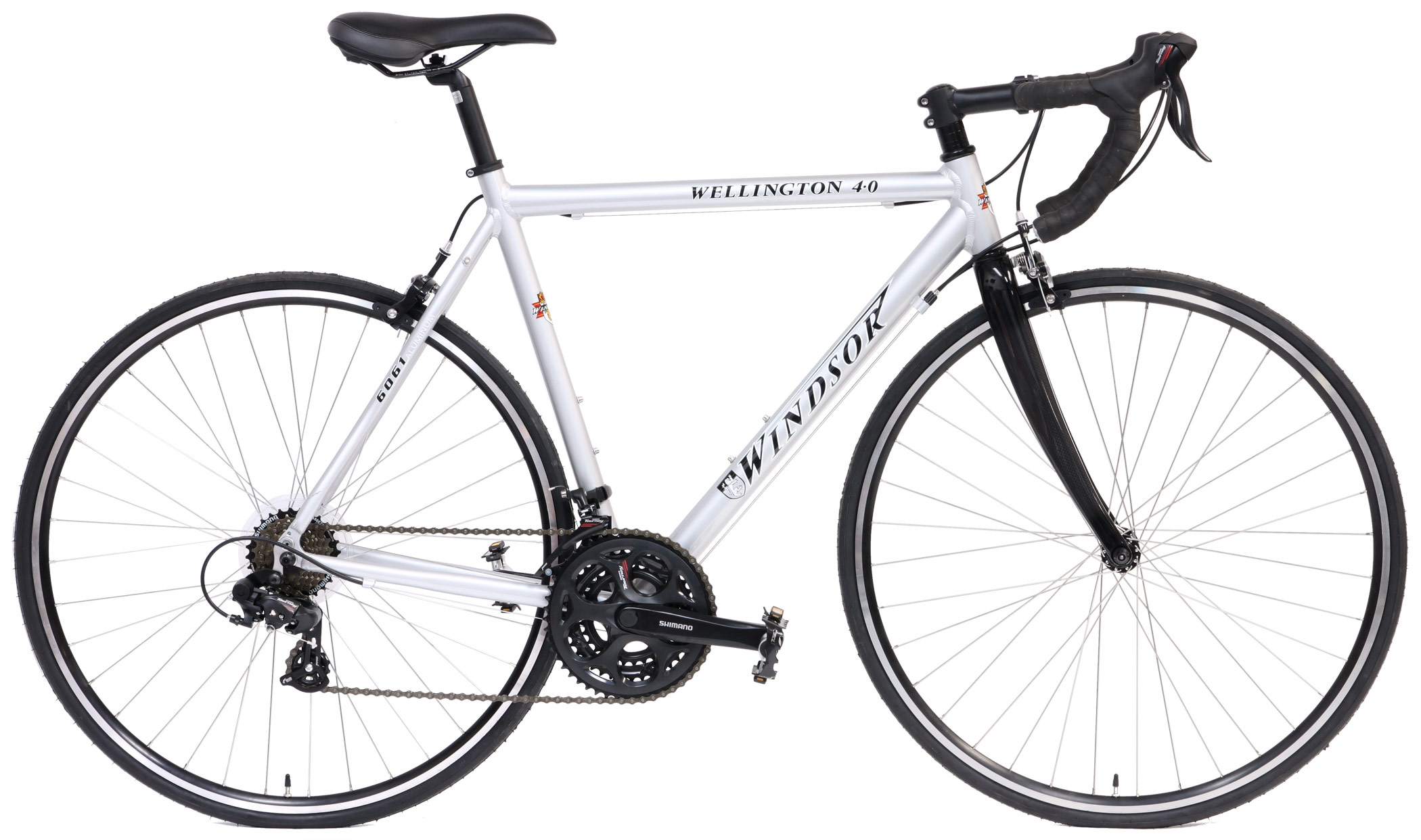 Click on images to enlarge
The new Windsor Wellington 4.0 is just the bike for the rider wanting the performance of an aluminum frame, coupled with the Precision & Comfort of Carbon Fiber Forks while still dealing with a budget.

Standout Features Include:
• New 6061 Series Aluminum Frame, lighter, higher performance aero shaped stays and multishape tubing
• Precision Bladed Carbon Fiber Fork
• Dual Pivot Alloy Brakes
• Shimano Drivetrain

All this bike at a seriously affordable price... Only from BikeShopWarehouse.com

General Sizing Guide
47c fits most riders 5'0" to 5'2"
50c fits most riders 5'3" to 5'5"
53c fits most riders 5'6" to 5'8"
56c fits most riders 5'9" to 5'11"
59c ffits most riders 6'0" to 6'2"
62c fits most riders 6'2" to 6'4"
(This is, of course, approximate sizing. Your final choice is up to personal preferences. If you are between sizes - Size up for larger bike, down for more aggressive fit)

Sorry this product is out of stock.