SAVE 57% OFF MSRP
NEVER PAY LIST!
Click on images to enlarge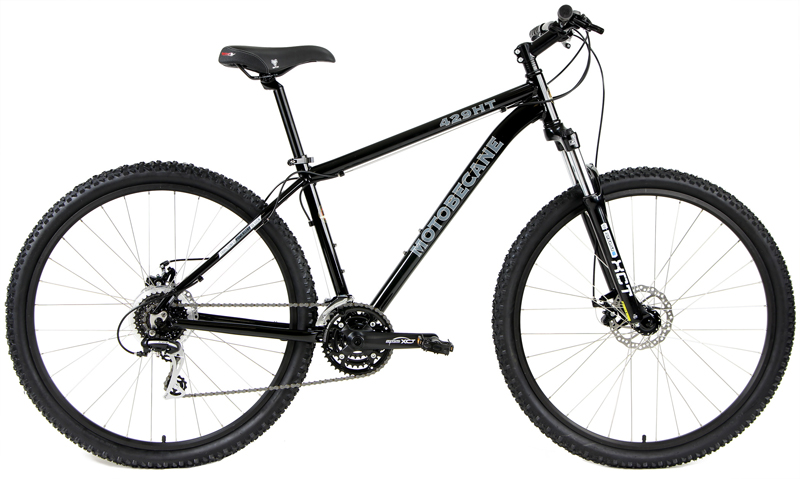 Click on images to enlarge
It's here... finally!
The Motobecane 429HT has just arrived and they are already one of the top sellers.

Following up on the ultra popular 400HT and 450HT is the new 429HT. A 29'er at a price that everyone can afford. You have been wanting one, well here it is.

Advanced Engineered Aluminum Frame:
This frame is best-in-class and one of the best we have seen on most mountain bikes selling for less than $1000. Features Custom 6061T6 Aluminum Trail-Tuned PowerStays, gussetted downtube, sculpted rear dropouts with replaceable rear derailleur hanger, & International Standard rear disc mounts.

Upgrade Note: Will come with the new fork as shown in picture of black model.

All this bike for a great price.
Only from BikeShopWarehouse.com

General Sizing Guide
13.0" fits 5'4" to 5'6"
15.5" fits 5'7" to 5'9"
17.5" fits 5'10 to 6'0"
19.0" fits 6'1" to 6'3"
21.0" fits 6'3 to 6'5"
This is a general guide, please consult the geometry chart. Sizing is a personal preference, the final choice is up to you
Sorry this product is out of stock.