WE HAVE THE BEST PRICE!
Click on images to enlarge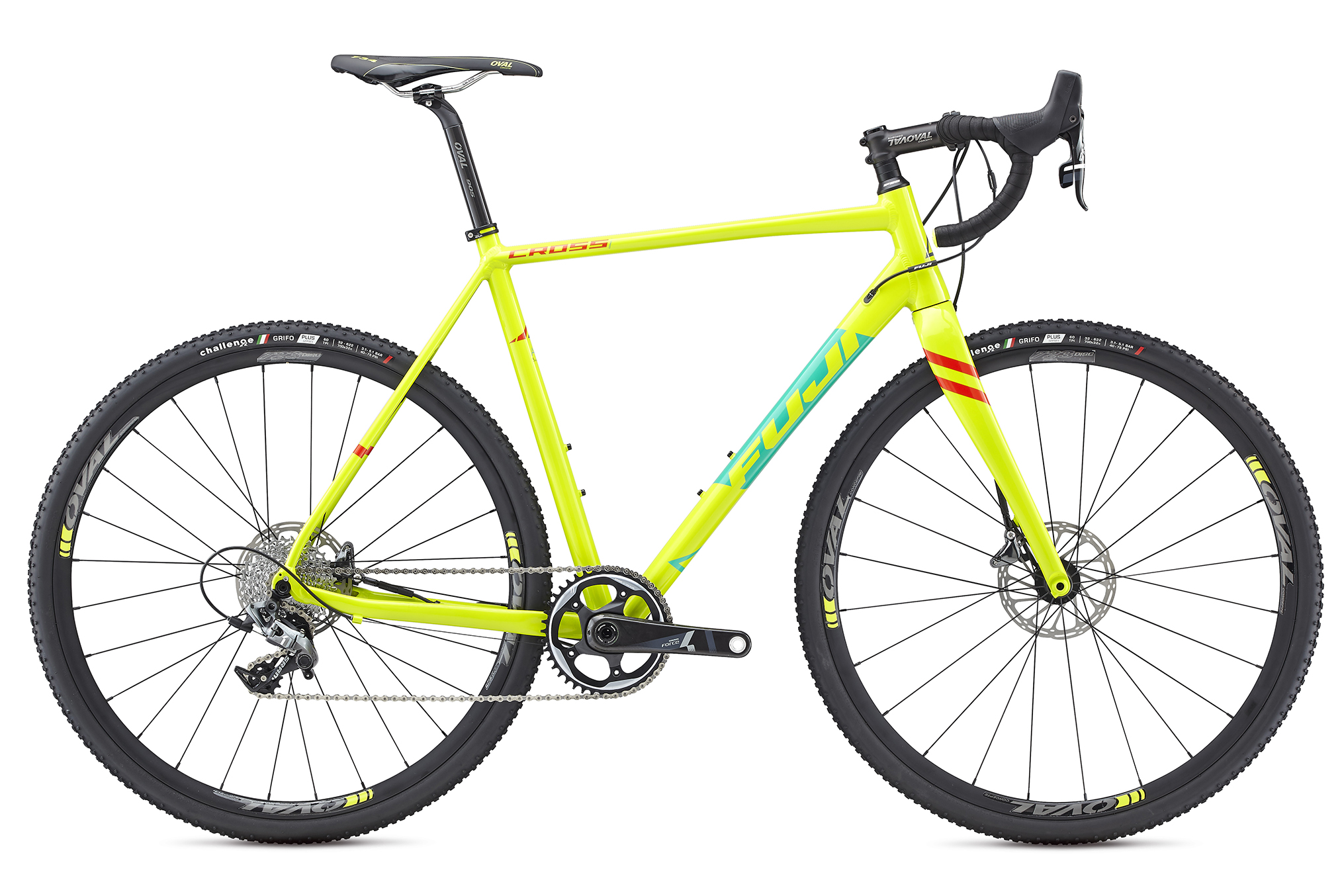 Click on images to enlarge
The Fuji Cross 1.1 is designed around the 'practical racer'. Many cross type bikes take pride in being a 'versatile' bikes but the Fuji Cross 1.1 is a true cyclocross racing bike with features such as an A6-SL Custom-Butted Frame with a SRAM PF30 Bottom Bracket shell and Carbon Fiber Fork, SRAM Force CX-1 Shifting, SRAM SRAM Force CX-1 Hydraulic Disc Brakes, Oval Concept 723 Disc Wheels (tubeless compatible) & Challenge Grifo Folding Tires.

Tell me this bike doesn't offer everything that a cyclocross rider would ever need!

Racing, gravel-grinding, commuting or wicked-weather training, the Fuji Cross covers them all. The all-new A6-SL aluminum frame is a class-leading 1300g that is perfect for hopping barriers or stomping up the steepest run-ups. Light as it is, the Cross delivers when you put the power down even in the sloppiest conditions and deepest sand pits. Lightweight, fast and stable, the Cross is here to take you to your next podium.

Key Features
• A6-SL custom-butted alloy frame delivers a lightweight fast and smooth ride
• FC-440 Carbon Fork
• SRAM Hydraulic disc brakes and thru-axles front and rear deliver precise steering and control in all conditions
• SRAM Shifting
• SRAM Force CX-1 Crank
• Oval Concepts 723 Tubeless Compatible Wheels
• Flat top tube shape for comfortable shouldering on long run-ups
• Massive clearance for mud and debris
• Concealed fender eyelets are ideal for mounting fenders when commuting and training in inclement conditions

Where can you find a deal like this?
Only at BikeShopWarehouse.com
Sorry this product is out of stock.