ONE LEFT in 48c... SUPER SAVINGS!
Click on images to enlarge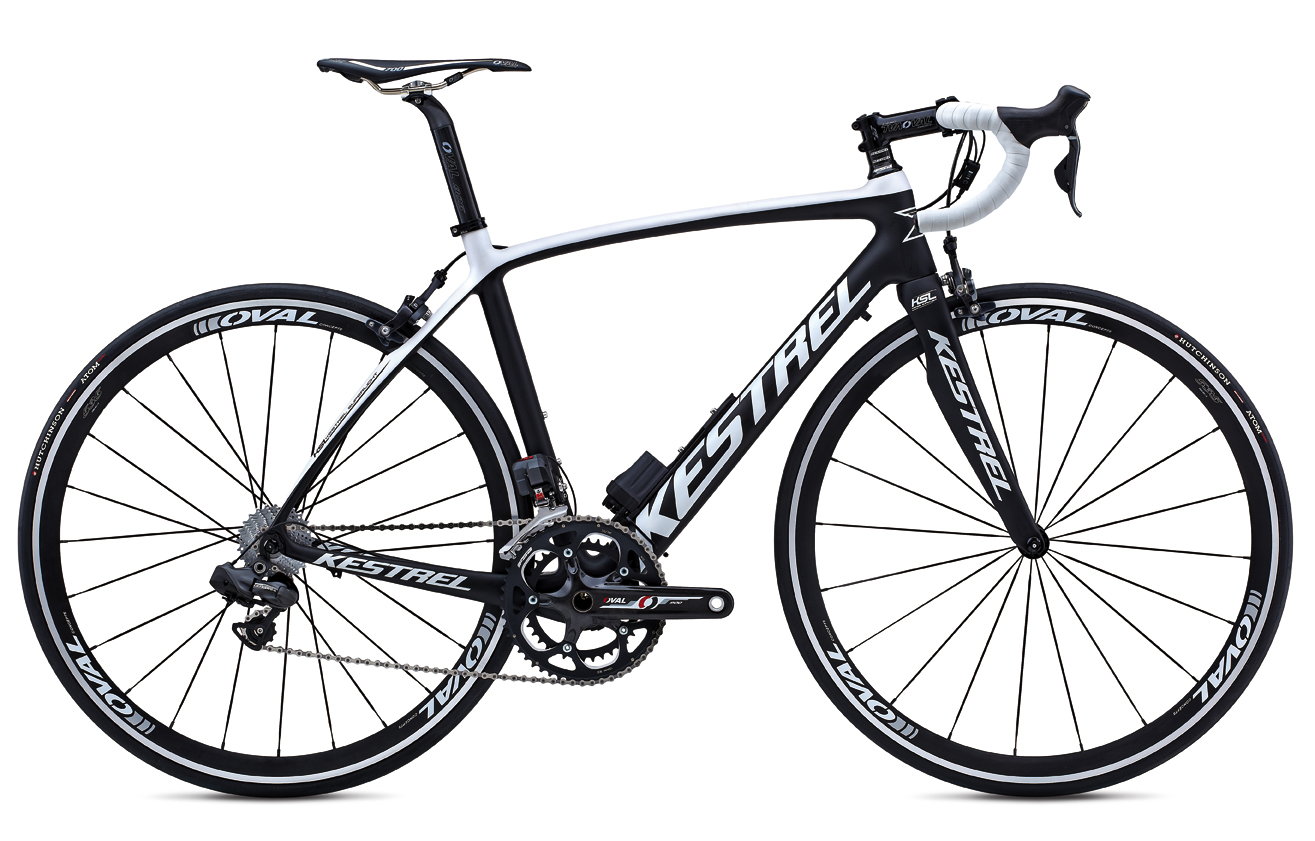 Click on images to enlarge
There is ONE bike left in a 48c! We would like to see that someone could enjoy this superb bicycle so we are offering it at a price too good to believe...
A SuperLight FULL CARBON FIBER FRAME with SHIMANO ULTEGRA DI2 (Electronic Shifting) at the price of most 105 equipped bikes!

Kestrel's Tour level road bike, with thoroughbred race geometry that will fly over the pavement.
The featherweight frame tips the scale at a mere 780g., making it Kestrel's lightest road frame of all time. Kestrel's own blend of high modulus carbon provides the right mix of lateral stiffness for optimal power transfer, with just the right amount vertical compliance for a smooth and comfortable ride. The final product is a frame that accelerates when you put the power down, while eliminating chatter to rail around corners.

According to BICYCLING MAGAZINE: The Legend SL made a big splash at Interbike for Kestrel—riders at Oudoor Demo loved its smooth, efficient ride. The frame uses asymmetrical stays and a BB30 bottom bracket for an impressively sharp drivetrain response, while tube shaping and carbon lay up help make the bike comfortable on long rides. This is the one platform that can do everything.

We concur!

Where can you find the best price on this RaceReady bike?
Only from BikeShopWarehouse.com

General Sizing Guide
48c usually fits riders from 5'2" to 5'5"
51c usually fits riders from 5'5" to 5'7"
53c usually fits riders from 5'7" to 5'9"
55c usually fits riders from 5'9" to 5'11"
57c usually fits riders from 5'11" to 6'1"
59c usually fits riders from 6'1" to 6'3"
62c usually fits riders from 6'3" to 6'5"
This is a general guide, if you need detailed info please consult the geometry chart. Sizing is a personal preference, the final choice is up to you
Sorry this product is out of stock.