SAVE 55% OFF MSRP
NEVER PAY LIST!
Click on images to enlarge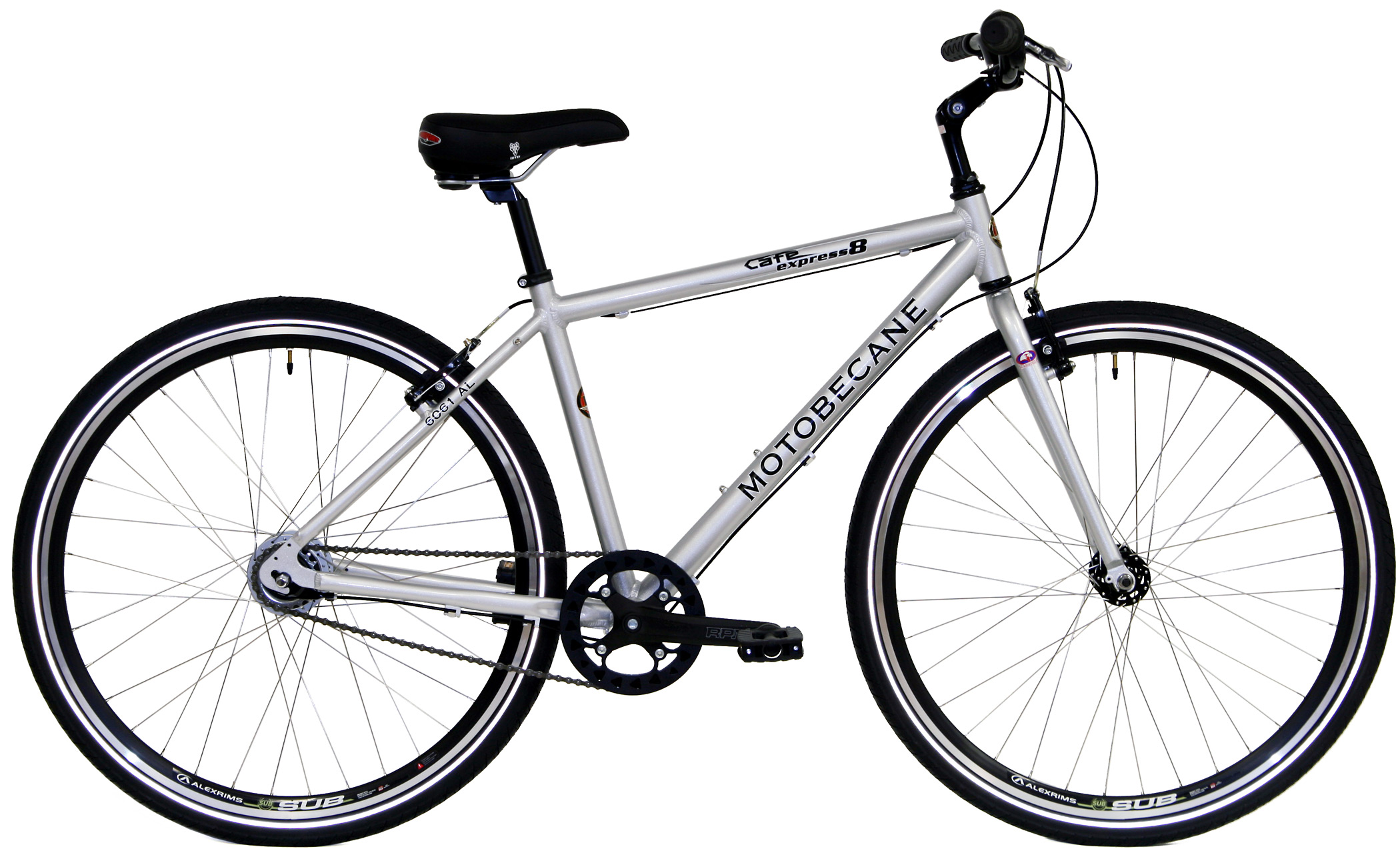 Click on images to enlarge
Faster than a Hybrid or Comfort bike, and more comfortable than a Road Bike!
These Cafe Bikes will have you soaring through the city, with money to spare along the way!

Cafe bikes are road bikes with flat bars and an adjustable stem, so you can ride with more comfort and control than a regular road bike, and with much greater speed than a hybrid or comfort bike.

The Motobecane Cafe Express 8 comforts you with the superior ride of a handcrafted 6061 series Advanced Aluminum frame.

Premium Upgrades from the Express 3 include:
5 more gears for a more efficient, faster and comfortable ride
with more visible reflective sidewall tires and LED flashing pedals
(please purchase and use lights for night riding and observe local laws)
Faster, more aero Alex-SUB aluminum rim wheelset

Upgrades from external shift bikes with the easiest shifting 8 speed internal Shimano Nexus hub.
Shift at any time - Even when you are at a stop. Get rolling again and you are in the gear you want.
The epitome of convenience!
Fast and Smooth rolling 700c wheels, comfy seat and powerful brakes round out this high quality ride.

The smooth ride and stable handling is perfect for those relaxing weekend tours of the countryside or cruising fast and comfortably in your favorite charity ride.

Only at BikeShopWarehouse.com
Sorry this product is out of stock.