WE HAVE THE BEST PRICE!
Click on images to enlarge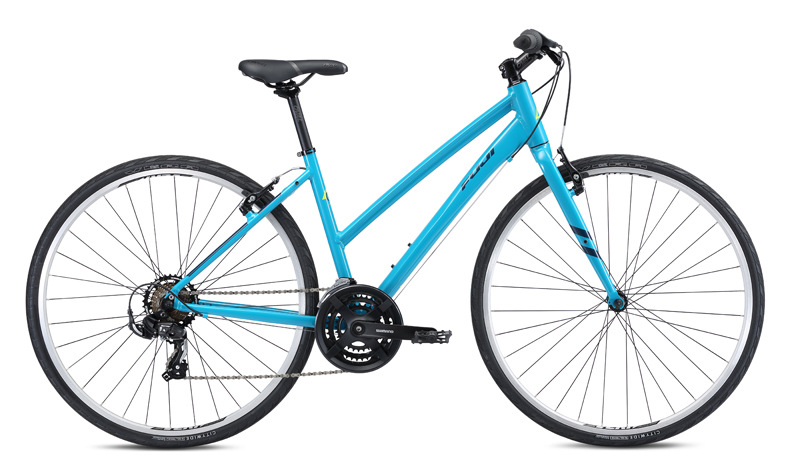 Click on images to enlarge
Known for versatility, the Absolute's geometry strikes a balance between speed and comfort, making it ideal for the fitness-minded rider, or the urbanite looking to ride to work or run errands.

For years Fuji has offered bikes to fit everyone's needs... especially in women's specific models. The Fuji Absolute 2.3 ST does just that.

Vera Citywide 700x32 tires offer a comfortable ride while still having a rolling resistance for better speed and handling. The steel fork is great for absorbing road vibration. The Shimano 3x7 drivetrain assures that you will be able to conquer all terrains. An Sport Comfort saddle & comfort grips make it super comfortable.

Key Features
• Lightweight womens Fuji A2-SL custom butted alloy.
• Durable Hi-Ten steel straight bladed fork gives a smooth ride.
• Shimano 3x7 drivetrain to tackle hills and flats.
• Vera CityWide tires embedded with Phalanx flat protection.

Where can you find a deal like this?
Only at BikeShopWarehouse.com

NOTE: Fuji bikes require longer for processing. They take up to a week for processing and then the standard FedEx shipping time of up to 6 days for delivery. You will receive the tracking number when the bicycle ships. If you are interested in a model not listed, give us a call and we can try to get it for you and save you money!
Sorry this product is out of stock.