SAVE 50% OFF MSRP
NEVER PAY LIST!
Click on images to enlarge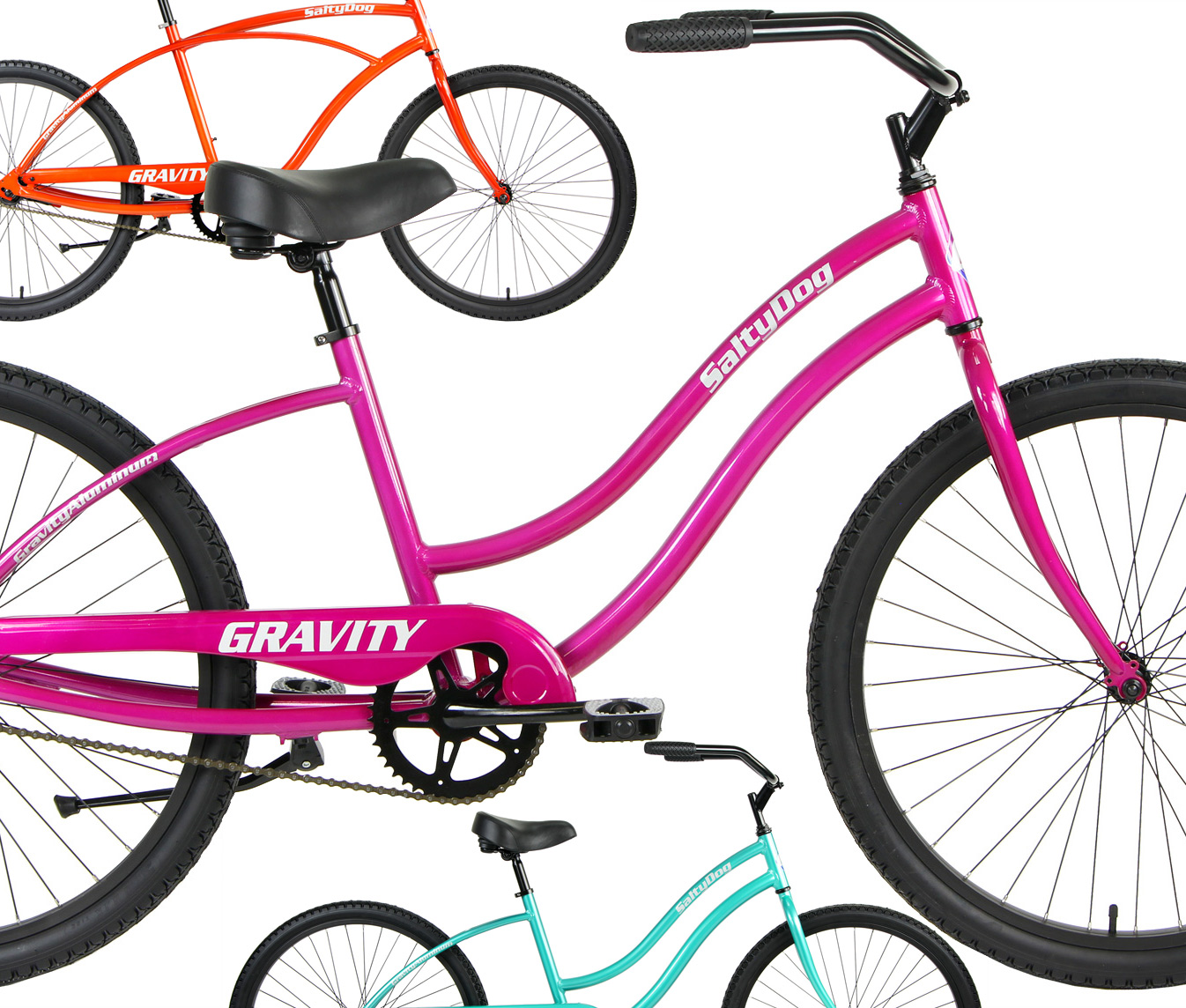 Click on images to enlarge
Why should you buy a Salty Dog? Because... Who wouldn't want a Salty Dog!

Check it out
• Super Low Maintencece No Rust Ladies Aluminum Frame. (At this price you always get heavier steel ones that can rust)
• Super Comfortable Frame Design
• Super Comfortable Elastomer Suspension Saddle
• Super Convenient. One Gear... Forward
• Super Simple Pedal Brake
• Super Simple Setup. (You'll be riding & smilin' in no time)
Are you following my drift here on these bikes?

What could be better than a simple Point & Go?
At this price, everyone in the family could have one and an extra for friends!

Where can you find a deal like this?
Only at BikeShopWarehouse.com

General Sizing Guide
Mens usually fits riders from 5'7" to 6'2"
Women usually fits riders from 5'4" to 5'10"
Sizing is a personal preference, the final choice is up to you.
Sorry this product is out of stock.