BEST DEAL ON A KESTREL CARBON FIBER MOUNTAIN BIKE
Click on images to enlarge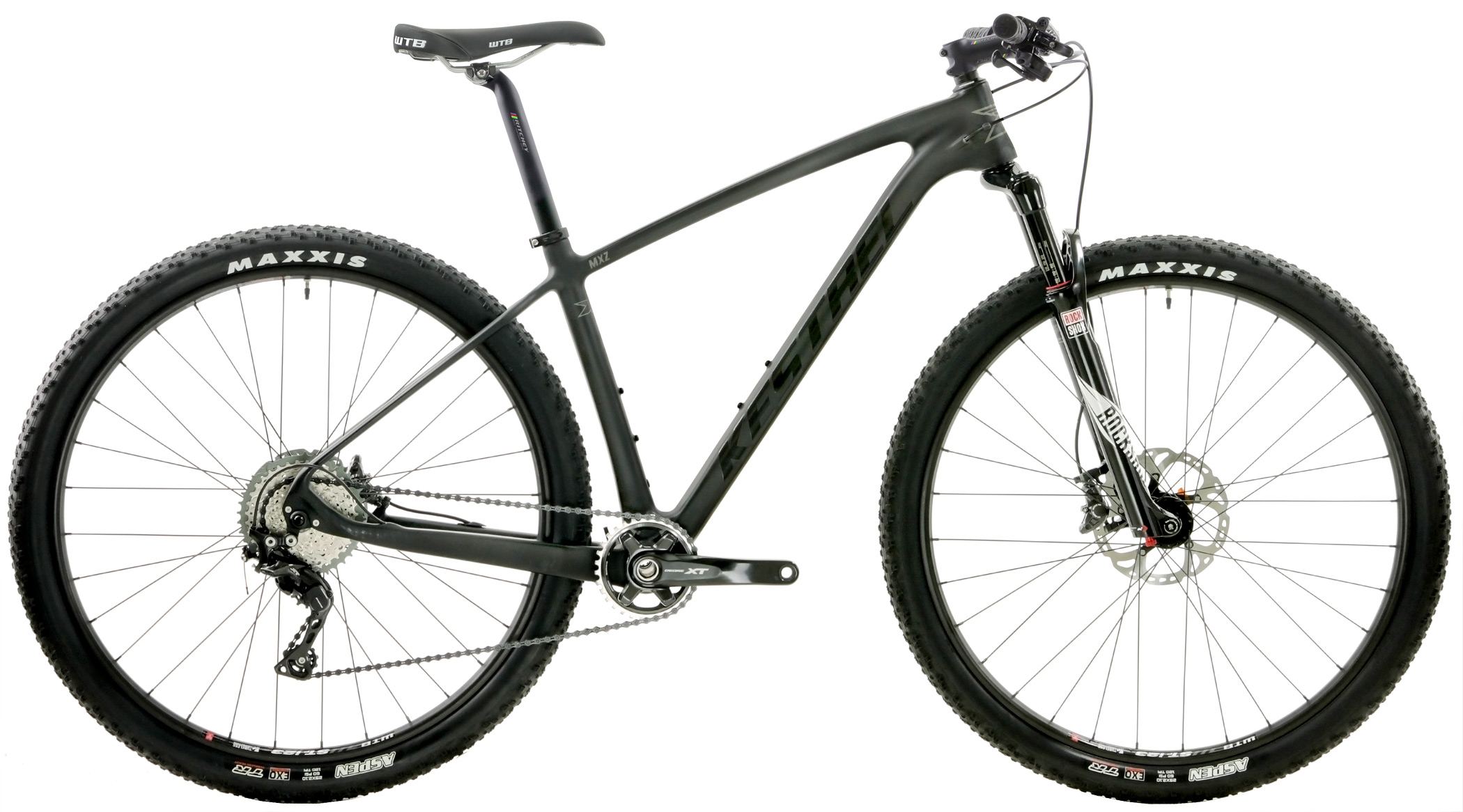 Click on images to enlarge
When you want something special... you get a Kestrel!

The Kestrel MXZ Team represents a new era of performance in a mountain bike

In 1988 Kestrel introduced the world's first all-carbon mountain bike... the MXZ. It has now been updated to the newest design technology & resurrected. Their carbon fiber frames are legendary in the bicycle world!

A SuperLight Carbon Fiber Frame with a RockShox SID World Cup Front Shock, Shimano XT 1x11 drivetrain, Shimano XT Hydraulic Disc Brakes & WTB STP i23 TCS Tubeless Compatible Rims and you have a bike ready to go

Superlight, stiff and smooth on the trail the Kestrel MXZ Team is at the pinnacle of hardtail XC mountain bikes. With a long, low and aggressive geometry it's ready to play at World Cup tracks or your local XC series.

Key Features
• Kestrel KLS Carbon Fiber Frame
• Shimano XT 1 x 11 Drivetrain
• WTB STP i23 TCS Tubeless Compatible Rims
• Thru-axle drop-outs front and rear enhance steering precision
• RockShox SID World Cup Front Shock w/ Lockout
• 29" Wheels roll over obstacles and maintain speed over rough terrain better than smaller wheels
• Shimano XT Hydraulic Disc Brakes

Where can you find a deal like this?
Only at BikeShopWarehouse.com

NOTE: These Kestrels are a limited production run. It's best to call & check on the availability in your size before you order. You will receive the tracking number when the bicycle ships. If you are interested in a model not listed, give us a call and we can try to get it for you and save you money!

General Sizing Guide
13" usually fits 5'2" to 5'5"
15" usually fits 5'6" to 5'11"
17.5" usually fits 5'10" to 6'0"
19" usually fits 6'0" to 6'2"
21" usually fits 6'2" to 6'4"
This is a general guide, please consult the geometry chart. Sizing is a personal preference, the final choice is up to you.
Sorry this product is out of stock.