YEAREND CLOSEOUT SALE
LIMITED SIZES
Click on images to enlarge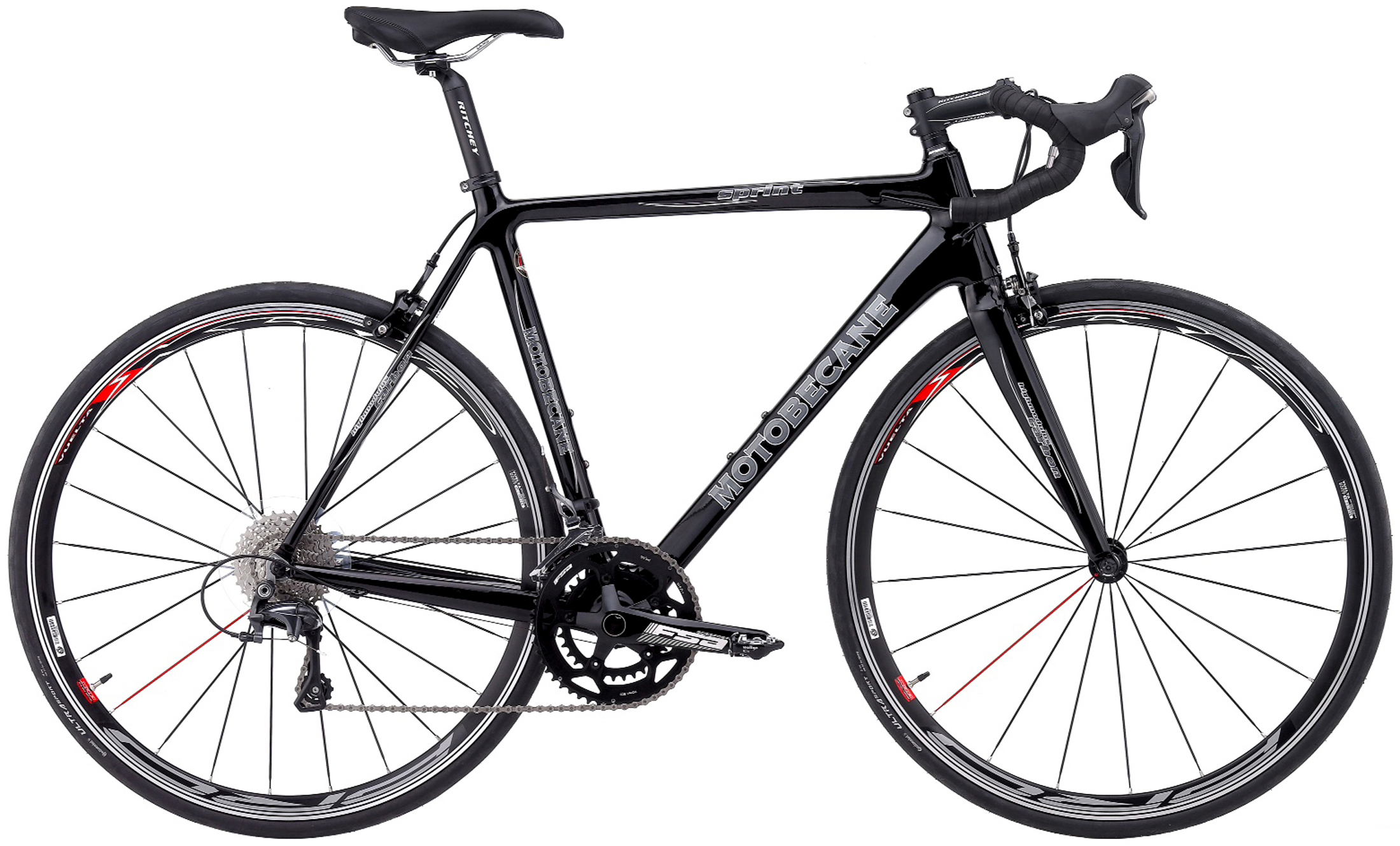 Click on images to enlarge
Take a look at this Motobecane Sprint CF Pro. It's a closeout on an older model but has the 11sp Shimano Ultegra so who cares?

It's a deal that you can't pass up if you ride the correct size. We only have a couple left and we are going to move them at a price that you will not ever see again! If it fits... you should get!

You will be smiling in comfort as you drop other riders on hills and headwinds with your 22sp Shimano Ultegra, Carbon Fiber, Road Bike. The beautiful Carbon Fiber frame is made with great care from High Modulus Carbon Fiber. Fully engineered for a resilient ride and even more comfort comes from the Kinesis Carbon Fiber Fork w/ Advanced Tapered Steerers for precision handling

The new Kinesis Aero-Design Carbon Fiber Frame is the fastest that Motobecane has ever offered.

Key Features:
• Shimano Ultegra Components
• Kinesis High Modulus Carbon Fiber Frame & Fork
• Ritchey Bars & Stem
• Vuelta XRP Pro Wheelset
• Free Clipless Pedals (Rarely included on High-End Bikes)

Only From BikeShopWarehouse.com

Basic Sizing Guide
47c generally fits riders from 4'11" to 5'3"
50c generally fits riders from 5'3 to 5'5"

This is a general guide, please consult the geometry chart. Sizing is a personal preference, the final choice is up to you
Motobecane USA says: "Unlike traditional straight top tube bicycles of the past, these semi compact frames are not labeled by the length of the seat tube. Similar to other sloping top tube semi and compact road frames. They are given a size designation that is not related to the length of the seat tube".
Sorry this product is out of stock.