CALL FOR THE BEST DEAL ANYWHERE!
Click on images to enlarge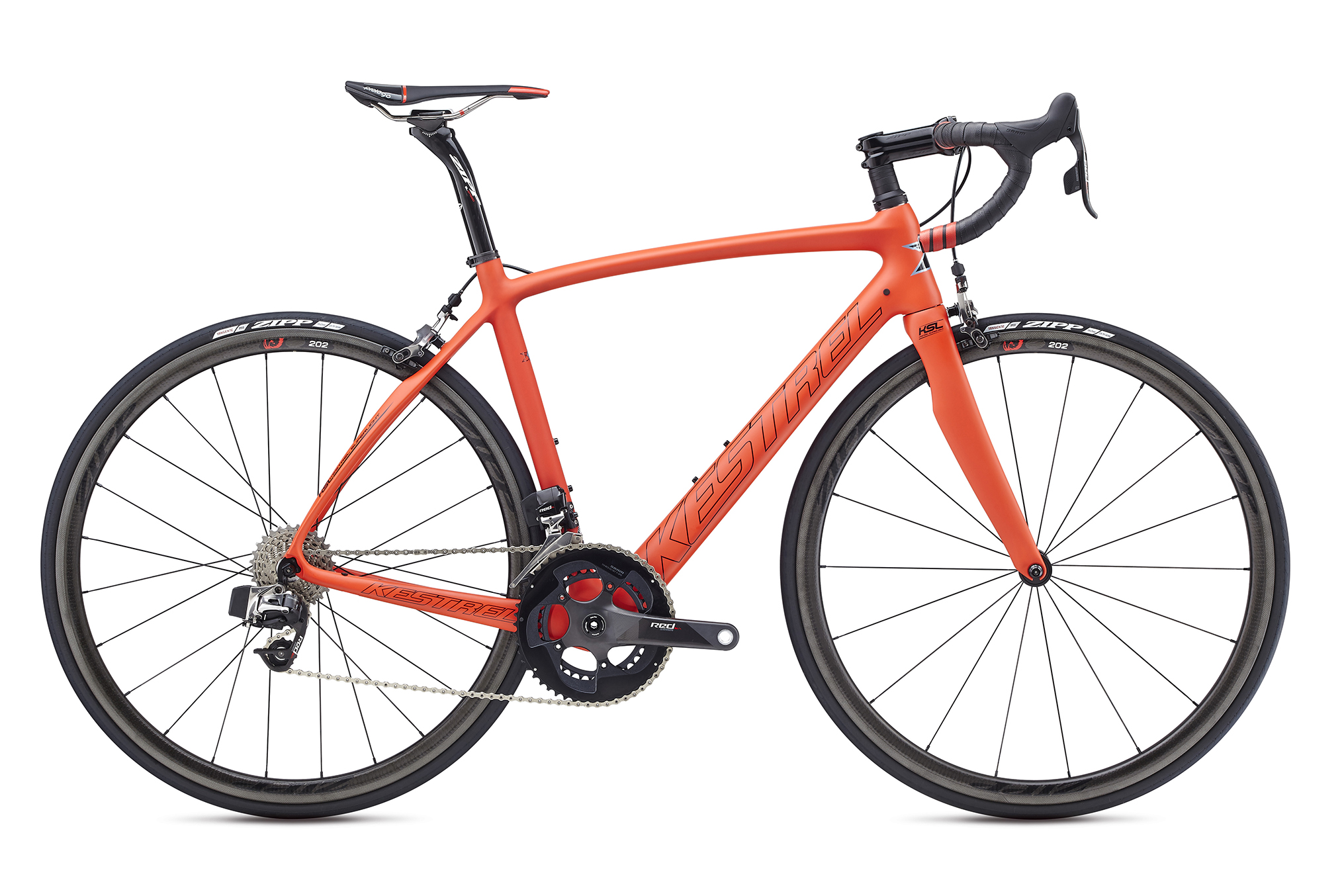 Click on images to enlarge
Guaranteed BEST PRICES on Kestrel Bikes!

The Kestrel Legend is for those seeking a top-level race bike who crave speed, but who don't want to sacrifice ride quality to get it; it's perfect for stage racers, climbers, and riders who include winning in their idea of a good ride- whether it be a KOM at the top of the climb or the final throw at the line of the National Road Championships.

What makes a Legend? The lightest frame ever produced by Kestrel at a mere 780 grams and one of the lightest carbon road bikes on the market. It's designed to be stiff and efficient, yet not an ironing board-compliance in just the right places to produce an agile, aggressive, while still comfortable ride.

Main Features
• Legend LTD and SL are constructed of 800K High-Modulus Carbon Fiber which is Kestrel's lightest carbon construction used only on LTD and SL (Super Light) models. Kestrel's 800K carbon uses inner polyurethane molds in high-stress areas such as the BB shell and head tube to minimize wrinkles in the carbon layers for greater compaction and stiffness to ensure the lightest and strongest frame possible
• Fork uses an EPS foam mold to smooth and compact the carbon fibers-similar to the 800K carbon-to reduce weight yet increase rigidity, particularly in the fork crown
• Geometry is aggressive, with a low head tube for a more aerodynamic position; and the tapered 1 1/8"-1.5" head tube enhances lateral stiffness for excellent steering precision
• BB30 bottom bracket maximizes frame stiffness at the crank
• Proprietary Kestrel H-Stays are uniquely, asymmetrically shaped seat stays and chain stays, are designed to improve lateral stiffness and power transfer, while also supplying vibration dampening
• Each of the seven sizes has unique tube lengths, diameters, shapes, and carbon layups to produce the best possible ride quality for every size rider
• SRAM eTAP components compliment the high performance, Top of the Line Frame
• Zipp 202 Firecrest Wheelset

Where can you find the best price on this high performance bike?
Only from BikeShopWarehouse.com

NOTE: Kestrel bikes require longer for processing. They take up to a week for processing and then the standard FedEx shipping time of up to 6 days for delivery. You will receive the tracking number when the bicycle ships. If you are interested in a model not listed, give us a call and we can try to get it for you and save you money!

General Sizing Guide
48c usually fits riders from 5'3" to 5'5"
51c usually fits riders from 5'5" to 5'7"
53c usually fits riders from 5'7" to 5'9"
55c usually fits riders from 5'9" to 5'11"
57c usually fits riders from 5'11" to 6'1"
59c usually fits riders from 6'1" to 6'3"
62c usually fits riders from 6'3" to 6'5"
This is a general guide, if you need detailed info please consult the geometry chart. Sizing is a personal preference, the final choice is up to you
Sorry this product is out of stock.